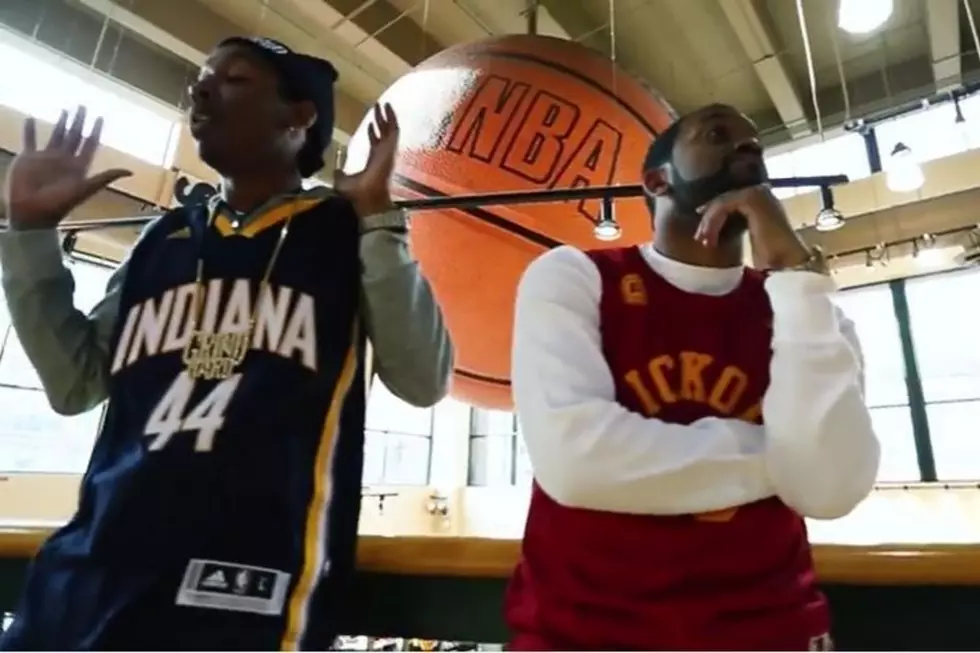 Starlito and Don Trip Play NBA Jam in "Boomshakalaka" Video
Step Brothers via YouTube
Starlito and Don Trip pay homage to the arcade game NBA Jam in the music video for their song "Boomshakalaka." The Tennessee duo play the classic game in the new visual while spitting copious amounts of sports references.
"Pull up shooting, yeah, I clutch .30's/Just like Curry, but my cup dirty/I'll shoot a nigga like Future, nigga/When Young Metro say you ain't trustworthy/Does that make Trip Klay Thompson/In the kitchen like Action Bronson/Racks on me like I'm Blac Youngsta/I'm an All-Star with Cash Money," Starlito raps at the top of the track.
Don Trip follows Starlito's entertaining opener with a slick verse of his own.
"NASCAR full of fast money/I fuck a bitch for her tax money/My bread dirty like Murphy Lee/But I'm Marshawn Lynch if you ask me something/I'm so cold, I need a space heater/And a pair of mittens and a chinchilla/Left hand shooter like James Harden/But I'm good with the right like Quentin Miller/Blade sharp as a potato peeler/My clip long enough to say No Limit/My babies even like balling out/They say daddy's pockets got play dough in it," Don raps.
The two continue to trade bars with their references popping up on the screen along the way. The video is another creative release by Starlito and Don Trip, who also dropped impressive visuals for "Yeah 5X" and "Good Cop, Bad Cop."
All of the aforementioned songs appear on Starlito and Don Trip's Step Brothers Three album, which is available now on iTunes. Cop the LP if you have not already and watch the "Boomshakalaka" video below.
Here Are the 2017 Hip-Hop Music Festivals You Need to See