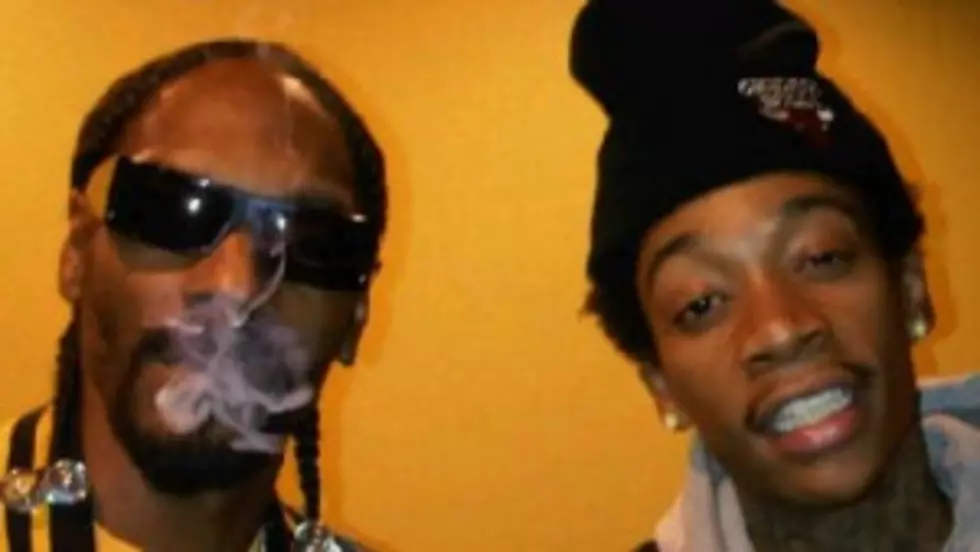 Snoop Dogg & Wiz Khalifa Working on Movie [AUDIO]
The new Cheech and Chong are coming to the small screen. During an interview with DJ Skee on his Sirius XM show, Snoop Dogg revealed that he is working on a DVD with his smoking buddy Wiz Khalifa.
The movie, titled High School, will come out on April 20—nationally recognized as "marijuana day." He also said the duo will be dropping a soundtrack to the flick, where their song, "That Good," which leaked yesterday night (January 4) will appear.
When asked about seeing the 2010 XXL Freshman's recent success, the Doggfather said, "It's beautiful to see him gradually grow from somebody that's hustling to the whole world starting to pay attention and respect him for who he is." [Watch below]
"The people wanna see the two generations come together, where hip-hop ain't about old school and new school, its about making good music and good moves and putting something out there that's classic," Snoop added about getting together with the Pittsburgh MC. —Elan Mancini