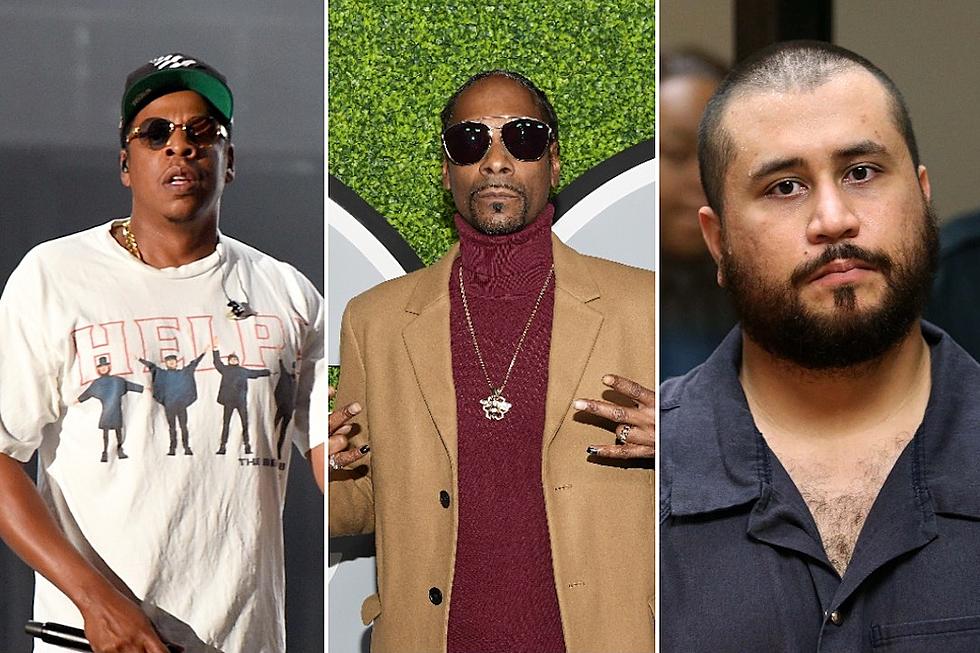 Snoop Dogg Stands Up for Jay-Z, Issues Warning to George Zimmerman
Nicholas Hunt/Matt Winkelmeyer/Pool, Getty Images (3)
JAY-Z may or may not be feeling the wrath of George Zimmerman at the moment, but there are plenty of people who have his back in the face of harm, including Snoop Dogg.
Snoop reposted on Instagram the original story about Zimmerman's alleged comments towards JAY-Z. "I know how to handle people who fuck with me, I have since February 2012," Zimmerman said. The BUSH MC responds directly to Zimmerman, daring him to try and "get away with murder" and see what happens to him.
"If one hair on jays hair is touched that's when the revolution will b televised," Snoop writes. "We one 👊🏾and to thank the system let the Bitch ass muthafucca get away with murder try it again 🙏🏾Trayvon Martin Gone but not forgotten."
Zimmerman is mad at the production team for the docuseries for allegedly harassing his parents and family members in Florida for an interview and footage. He also claims that they refuse to pay his family members for any involvement in the series.
So far, Jay-Z has not publicly responded to Zimmerman's alleged threats against him, but we'll see how this plays out. See Snoop Dogg's response to George Zimmerman's threats towards Hov below.
See Photos of JAY-Z's Different Looks Over the Years