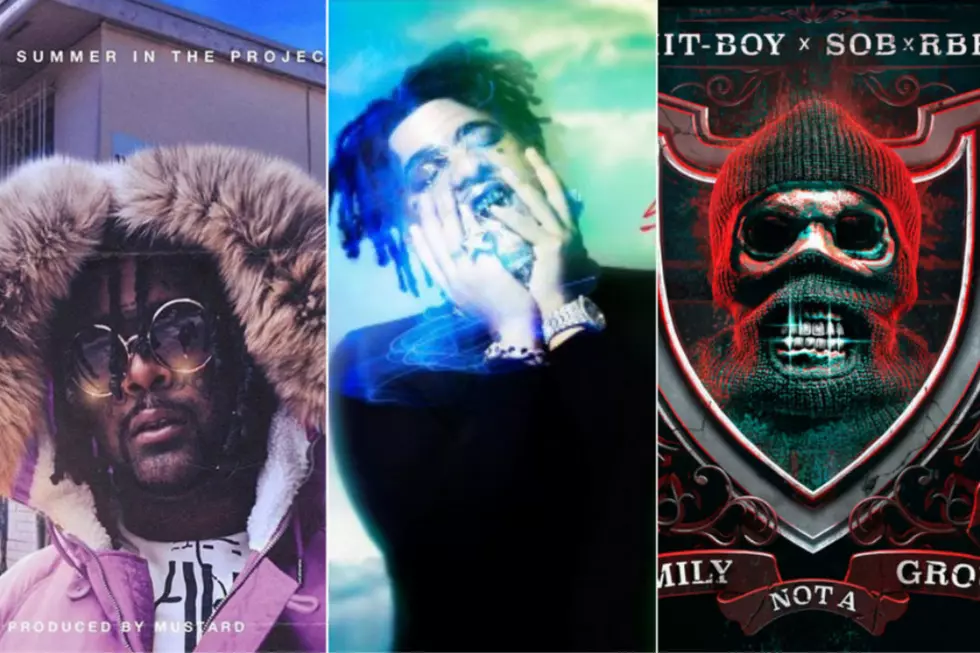 Smokepurpp, 03 Greedo, SOB X RBE and More: New Projects This Week
Alamo / Alamo / Def Jam
Coachella is the talk of the town this week for those attending the two-weekend festival, which ends this Sunday. However, expect a few newly-released projects to also spark some chatter.
Before Smokepurpp unleashes the long-awaited sequel to 2017's Deadstar, he drops off something to hold fans over in the meantime. Lost Planet is the 2018 XXL Freshman's first release of 2019. The project features the single "Remember Me," as well as production from A Lau, Tony Seltzer, Ronny J and Kenny Beats. The tracklist was previewed earlier in the week, showcasing features from Gunna, NLE Choppa and his partner-in-rhyme, Lil Pump. Purpp and Pump joined forces with Gucci Mane this past weekend at Coachella and performed as the supergroup Gucci Gang.
SOB X RBE keep it all in the family for their new album, Family Not a Group. The collaborative effort is co-anchored by Grammy Award-winning super producer and rapper Hit-Boy. Released via Def Jam Records, the nine-song project arrives as the Bay Area rap group, who toured with 21 Savage and Post Malone last year, continue their current headlin­ing outing. Touching down in 20 cities throughout the U.S., the Strictly Only Brothers Tour began on Valentine's Day and will have included stops at major festivals such as the Ill Points Festival, Governor's Ball and Coachella when it's over.
Incarcerated Cali rapper 03 Greedo puts out his first solo album since starting his prison sentence last July. He links with executive producer Mustard on the offering Still Summer in the Projects, an effort that features YG, Shoreline Mafia and more.
Still Summer in the Projects

03 Greedo

Family Not a Group

SOB X RBE & Hit-Boy

Salute Me or Shoot Me 6

Waka Flocka Flame

You Can't Sit With Us

Pivot Gang

Covered N' Blood

Shy Glizzy

Blue Feathers Records Inc

Blue Feathers Records Inc

Nice Life Recording Company

Nice Life Recording Company

It Wasn't Even Close

Your Old Droog

Gogul Mogul/Mongoloid Banks

Gogul Mogul/Mongoloid Banks

Faded in the Booth

Young Nudy