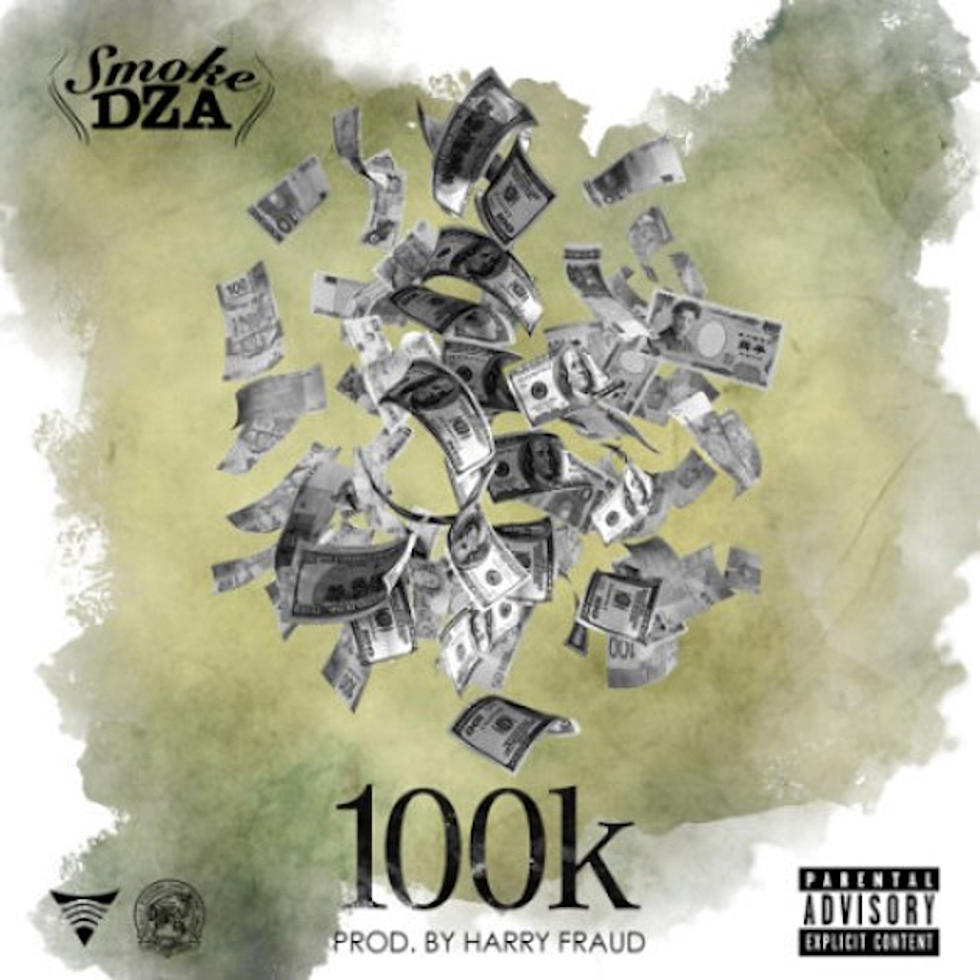 Smoke DZA and Harry Fraud Are Back at It With "100K"
Surf School Recordings
From the upcoming He Has Risen project, Smoke DZA and Harry Fraud drop "100K." With money on his mind, the Kushed God's thoughts are global as he waxes poetically about how a few dead presidents run the world and states that he needs worldwide paper. DZA and Fraud have a great track record with their 2012 Rugby Thompson project and the Harlem rapper's flow and content fit perfectly with the Brooklyn producer's wavy production.
DZA has been sharing pics on his Instagram and posted a still shot from the music video for "100K" that features former WWE professional wrestler Virgil. Smoke is a huge wrestling fan and has dropped installments of his wrestling-themed Ringside project to coincide with the the day of WrestleMania the past three years. The 'Lo aficionado joined XXL's "Ante Up" podcast to talk Bret The Hitman Hart's cancer diagnosis, the Royal Rumble, John Cena, Triple H and AJ Styles.
Last week (Feb. 19), DZA and Fraud dropped the "Heard Dat" video from their upcoming project. With DZA living up to his Kushed God alias by puffing on a huge joint and fellow 'Lo Head Retchy P making a cameo, the rapper proves that he really lives his raps. Check it below.
DZA and Fraud have been making great music together since before their 2012 Rugby Thompson project. The Harlem rapper's style fits nicely into the Brooklyn producer's spacey beats, so we're looking forward to hearing He Has Risen when it drops on March 4.
See 40 Hip-Hop Albums Turning 20 in 2016