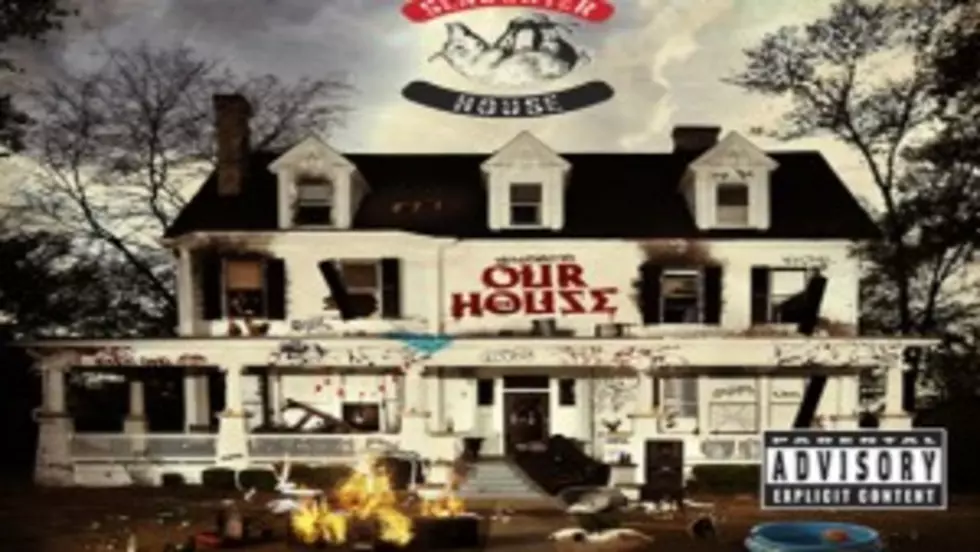 Slaughterhouse Sets August 28 Release Date For welcome to: Our House Album
After a few pushbacks, fans can finally expect Slaughterhouse's Shady Records/Interscope debut, welcome to: Our House to arrive later this summer.
Set to drop on August 28, the Eminem-produced album will find Joell Ortiz, Crooked I, Joe Budden and Royce Da 5'9" delivering their first group album since their self-titled 2009 debut. Already loaded with big name features from Swizz Beatz, Cee-Lo ("My Life") and Eminem, the project is expected to fill the bill especially now with the latter working extremely hands-on with the rap group's Shady Records debut.
In fact, during an interview with XXL earlier this year Crooked I explained Em's involvement on his four-man contingent album saying, "Em is putting in incredible effort with this album."
"He's arranging, he's being featured on songs, he's producing. He's putting in just as much, if not more work, than everyone else as far as Slaughterhouse. If he's not featured on it he produced it, if he didn't produce it he arranged it, if he didn't arrange it…when it's all said and done, his presence is going to be felt throughout."
The West Coast rapper, who's been on three major labels before the Shady/Interscope deal, felt really moved by Em's diligence with the album. "He's putting in just as much work in as we are and I salute that all the way because he doesn't have to obviously," Crook said. "Sometimes when you get with a major, dog, the people who sign you, you take a picture with him, shake his hand, they publish it in a magazine and you never see the muthafucka again. I feel like we're bringing some of that raw MC energy that a real MC feeds off of in the first place. It's just a beautiful situation. I thank God for this situation."
Slaughterhouse's next single off the welcome to: Our House album will be "Throw It Away" featuring Swizz Beatz and produced by Mr. Porter. The track will arrive straight on iTunes this Monday (July 2).—Ralph Bristout