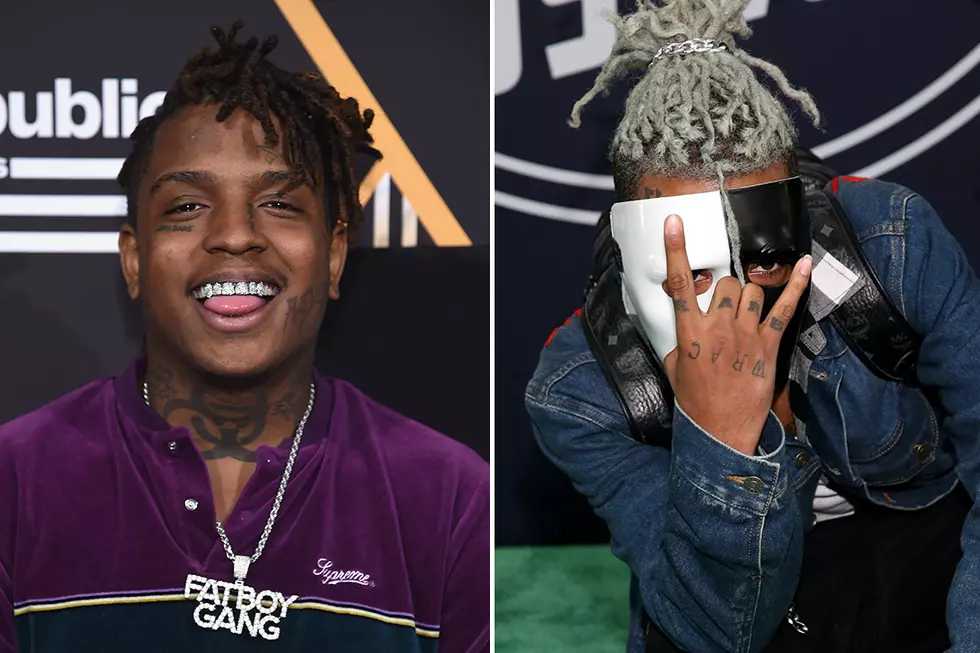 Ski Mask The Slump God Wants to Continue XXXTentacion's Charity Efforts
Bennett Raglin, Getty Images/ Jamie McCarthy, Getty Images
As the hip-hop community and fans alike continue to mourn the death of XXXTentacion, Ski Mask The Slump God plans to keep the late rapper's charitable efforts alive. Additionally, a post from XXXTentacion's Twitter account, on behalf of his mother, confirmed the event is still on.
Early Tuesday afternoon, the 2018 XXL Freshman shared on his Instagram that he wanted the lead on XXXTentacion's charity event he had apparently been planning for this upcoming weekend. "The charity event he was planning I'd like to take over and also make it a day of remembrance," he wrote via his Instagram story.
Shortly after the news of X's death rippled through social media, Ski Mask posted a tribute to the late rapper on his Instagram page. "I love you, I'm sorry for everything, forever Jahseh fucking forever," the caption read.
See both of his posts below and the tweets from XXXTentacion's account.
See Behind-the-Scenes Photos of XXXTentacion at the 2017 XXL Freshman Shoot