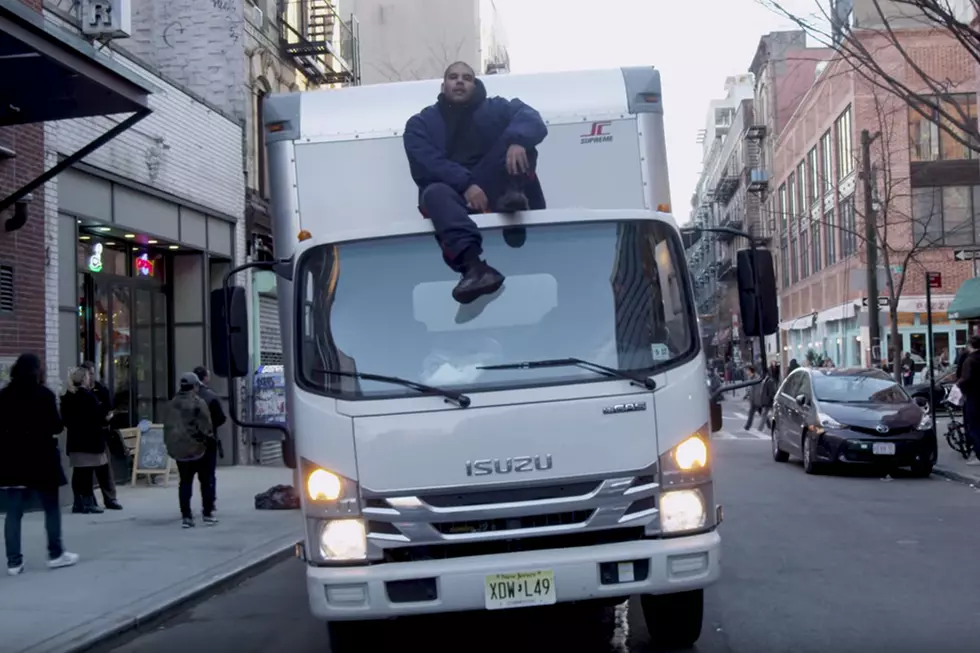 Shirt Drops "Flight Home" Video, Signs to Singer Jack White's Third Man Records
Shirt via YouTube
New York's own Shirt is one of the more interesting rappers out there. The time has come for him to capitalize, as he has a new video for the San Holo-produced song "Flight Home," and just signed a deal with Jack White's Third Man Records.
In the video, which is co-directed by Dave Svedosh, Shirt rides around New York  and takes in the sights and sounds of the city. He greets people in the street and rides the roof of a truck while performing. The video takes him to a tunnel and eventually a candlelit dinner, never losing energy throughout.
"Breathing never been so tough/The news got me fucked up/Talking about any other point than that, shit corny to me/You say you don't want me to wild out, but you keep cornering me" Shirt spits in his gruff tone, easily getting his point across.
Shirt's upcoming debut album is titled PURE BEAUTY, dropping on Jack White's Third Man Records. White is best known for his former role as the lead singer of the rock band The White Stripes. PURE BEAUTY digital release date is Feb. 9, with an LP version releasing on Feb. 23, alongside a deluxe edition. The album is also inspired by concept artist John Baldesarri, who Shirt actually reached out to and met.
While his debut album is arriving next month, Shirt is no newcomer. He dropped both "Palace Intrigue" and "Climate Change" last year, all while pursuing an MA in Fine Arts in Europe. He loves art, he loves rap and he's furthering his education. All in a days work, in the life of Shirt.
Watch the new video for Shirt's single "Flight Home" below.
See New Music Releases for January 2018