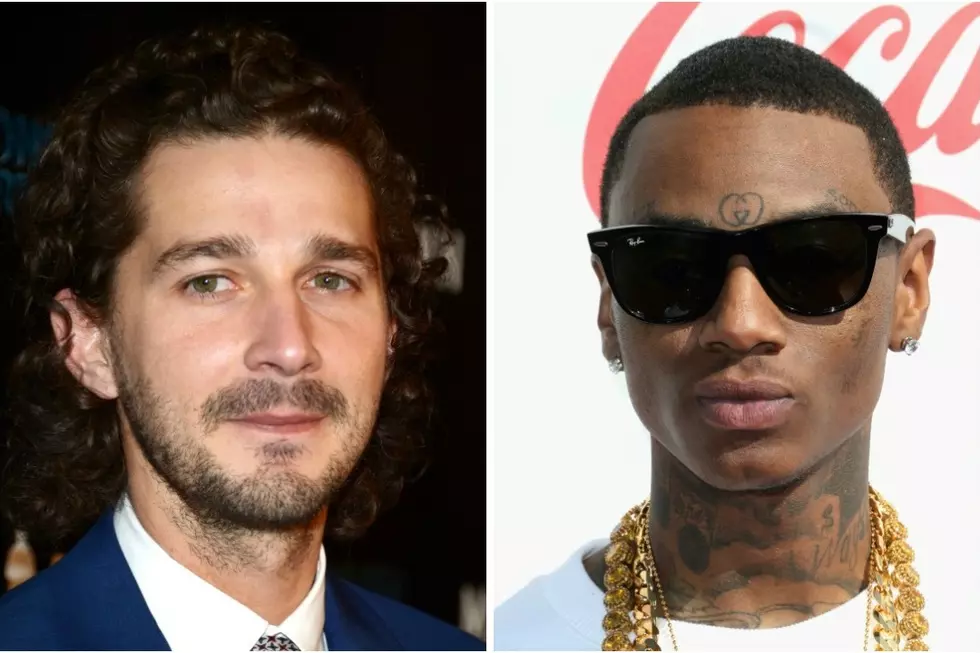 Shia LaBeouf Calls Soulja Boy a Sweetheart
Matt Winkelmeyer / Frederick M. Brown, Getty Images (2)
Soulja Boy has been taking aim at everyone who he even thinks wants a problem recently, with one person being actor Shia LeBeouf. After the thespian called-out the "Crank Dat" MC in a recent freestyle on The Breakfast Club, SB went at his neck, "banning" him from stepping foot in the A-Town. Shia has heard the Soulja's threats, and he's not impressed.
A TMZ camera recently caught the actor out and about in Studio City, Calif., and asked him his thoughts on Soulja. "I think he's awesome," the actor responded.
But what about SB's threats? "He's a sweetheart, bro. He don't mean it," LeBeouf said, unbothered.
Soulja has revealed that he will squash the beef with LeBeouf on one condition. "Only way I'd give Shia LaBeouf a pass—he gotta put me in the next Transformers movie," Soulja said in the video a couple of days ago. "Put me in a movie. Put me in something and you can come to Atlanta and I'll do a song with you and we can squash the beef."
LeBeouf refuses to be bullied on that matter as well. "I don't know, he can [get a part in the movie] on his own, probably. He's a pretty enigmatic character," Shia added before entering the building.
Soulja is still going at Quavo after dropping the diss track "Beef" earlier this week. Most recently, he claimed to have the Migos rapper's Quality Control chain in his possession.
See Twitter Reactions to Soulja Boy's Quavo Diss