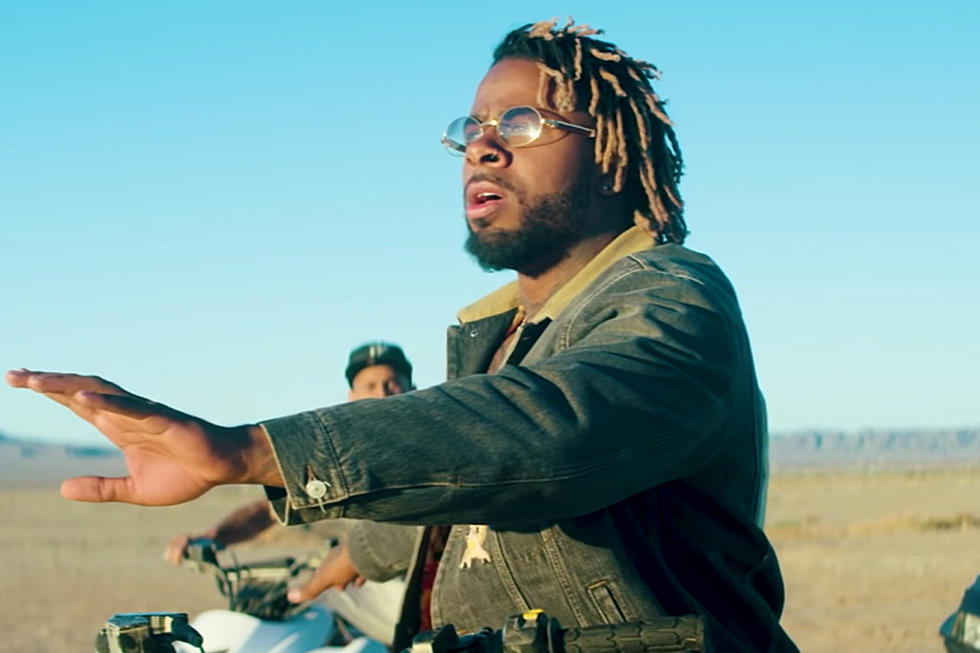 Sage The Gemini Goes on a Desert Adventure in "4G" Video
Sage the Gemini via YouTube
When the Bay had its rap resurgence in the early 2010s, there were multiple artists who saw a spike in their popularity. One of said artists who benefitted the most is Sage The Gemini, who took home plaques for his 2013 hits "Red Nose" and "Gas Pedal." He's remained popular locally since and might further expand his reach with his latest video for the song "4G."
The visual starts with Sage and his friends running wild through the desert on ATVs. The crew stops because Sage asked them to, while he pretends to see something in the distance. After he finishes playing the prank on his friends, the song starts. It turns out they've also brought some women along for the ride. The rest of the visual features shots of Sage rapping alone, along with him riding on the top of various vehicles and running through his verses.
Sage's success has made him more popular with the women; he's trying to shake one off. "Big Forgis on my muthafuckin' truck/She let me fuck, now she can't ever get enough," he brags. "She hit my phone tryna be all in my business/You need a hobby, bitch, can I get a witness?"
Last year, Sage appeared on the highly successful The Fate of the Furious soundtrack and dropped the song "Reverse" along with his mixtape, Morse Code. Moving onto 2018, he collabed with 03 Greedo on "No Ex's," where both rappers share that they have no need for love.
Check out Sage The Gemini's "4G" video below.
See 20 of Your Favorite Rappers Naming Their Favorite Rappers