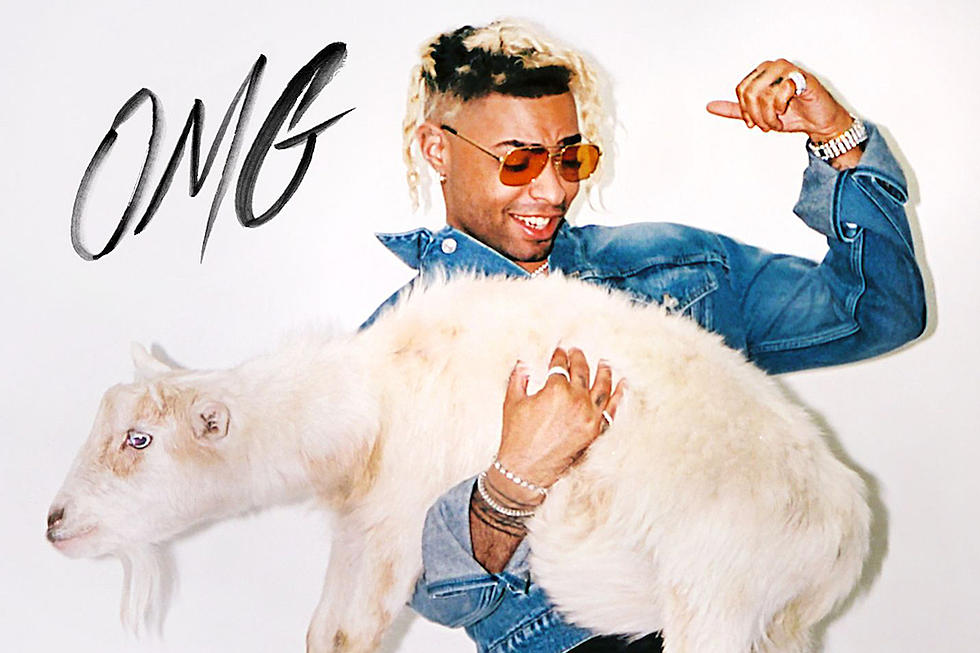 Ronny J Releases 'OMGRonny' Mixtape Featuring XXXTentacion and More
Atlantic Records
Ronny J's OMGRONNY mixtape drops today (Feb. 23), and with its star-studded tracklist, it's sure to have some stellar standout records for fans.
The New Jersey-bred super producer unleashes the 11-song project, which has features from tons of rising and established Florida rappers, including XXXTentacion, Ski Mask The Slump God, Denzel Curry, Wifisfuneral, Smokepurpp and other artists outside of the Sunshine State as well. Ronny J is stepping out as a rapper of his own and delivers his own set of rhymes on the tape.
All of the tracks are produced by the hitmaker, himself, and follow in the footsteps of his previously released singles, "Dripset" and the Lil Pump-assisted "Trixxx," which didn't make the final cut of the mixtape.
Earlier this month, Ronny released his collaborative track with XXXTentacion called "Banded Up," giving his supporters a taste of what was to come on the project. The track closes out the mixtape as the last song on the tracklist.
Take a listen to Ronny J's OMGRONNY mixtape below and check out the complete tracklist. You can also purchase it on iTunes.
Ronny J's OMGRONNY Tracklist
1. "Thriller (Forever)" Feat. Ski Mask the Slump God
2. "One Time" Feat. Smokepurpp
3. "824"
4. "Glacier" Feat. Denzel Curry
5. "Costa Rica" Feat. Ski Mask the Slump God
6. "Fiji Island" Feat. Fat Nick
7. "Snakes" Feat. Wifisfuneral
8. "Ohshi"
9. "Trauma" Feat. Nell and Danny Towers
10. "Houston" Feat. Denzel Curry
11. "Banded Up" Feat. XXXTENTACION
See Behind-the-Scenes Photos of XXXTentacion at the 2017 XXL Freshman Shoot