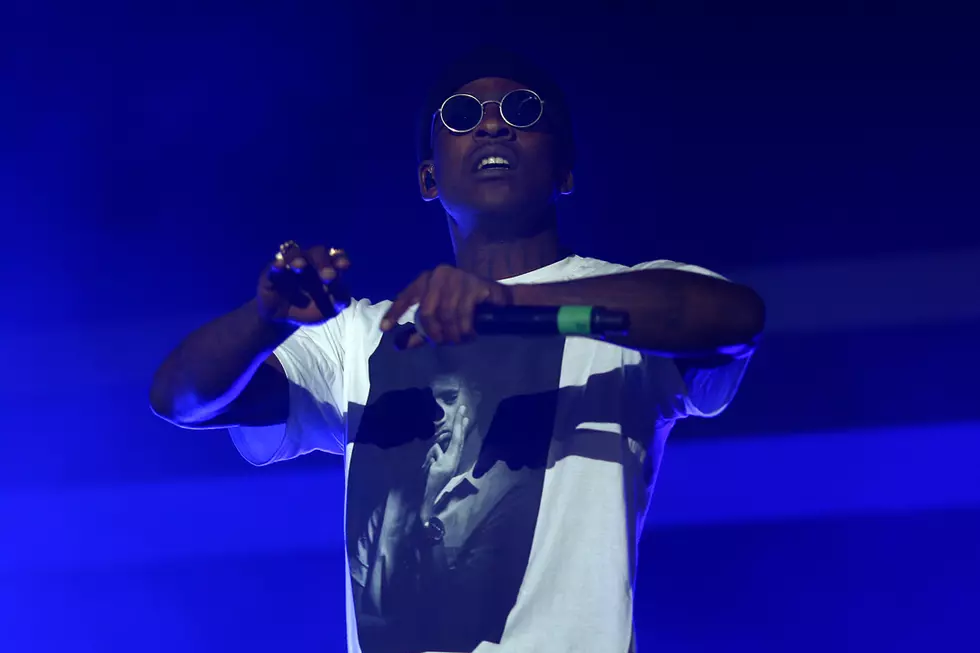 Rolls-Royce Pulls Skepta Ad Following Seatbelt Backlash
Charlie Crowhurst, Getty Images
Apparently, they take wearing seatbelts very seriously in the U.K. Grime rapper Skepta just got a harsh reminder when a Roll-Royce ad he was featured in got pull because he wasn't strapped in during the taping.
The "It Ain't Safe" rapper initially taped a spot for RR that showed him riding through Switzerland in the back of a brand new Phantom, while recording a track. The point of the set up was to show off the ride's sound insulation capabilities. "I stepped in the car and there was no need to think," said Skepta. "It was like sitting in first class on a plane minus the noise. Comfortable and silent, a perfect space to make music."
Dope, right? There was only one problem. The 35-year-old rapper's seatbelt appears to be unbuckled throughout the process. Because of this, Rolls-Royce ended up yanking the promo. The fuss even caught the attention of Edmund King, president of the U.K.'s Automobile Association, who commented on the situation on Twitter. "Love the Rolls Royce Phantom. Love @Skepta . Love 'It ain't safe'. It is safer to belt up in the back," he posted, along with a picture of the MC in the back of the exotic whip.
Skepta responded to the outcry by posting a photo of an engaged seatbelt on Twitter, along with a light bulb emoji.
In music-related news, Skepta put out his latest project, Vicious EP in October.
See New Music Releases for December 2017