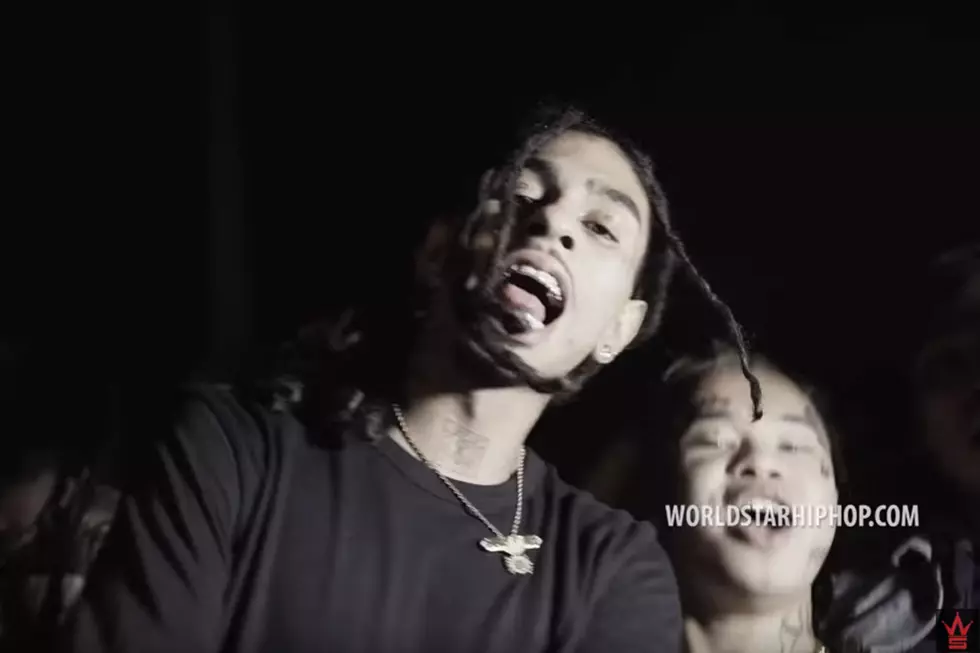 Robb Banks Remembers His Close Friend XXXTentacion in "225" Video
WORLDSTARHIPHOP via YouTube
South Florida may be the go-to area for young rap talent nowadays, but Robb Bank$ was making noise long before the new wave took over. He dropped his album, Molly World,  in March; his latest single, "225," appears on it. The recently released video for the track switches between shots of Robb with his people, along with footage of him with his deceased friend and fellow South Florida rapper XXXTentacion.
The video, which is directed by Legit Creations Entertainment, starts out dark, focusing on Robb and his friends. It plays out pretty normally until XXXTentacion is shown in a black and white clip, hanging with Bank$ in happier times. Throughout the visual, Bank$ turns into binary code (think The Matrix) as he raps. There's also clips of Robb performing with X and hugging him mixed in.
The song's hook is catchy, even if it isn't apparent what "225" means. "225/Loud and live/From the back/Or from the side," Robb raps. "Do the race/Keep up the pace/Take a knee/Still can't wife a freak."
Towards the end of the song, Robb starts to rap about his time in the streets and the moment in which he eased out of hustling. "Pussy ass lil nigga got a bitty ass chain on and that lame ass still tryna flex/Early morning, late nights in that Nissan, me and Kie Money took that risk/Took a few 'scripts to the Sebring, and I never went on another trip," he spits.
Give the "225" video a watch below.
See New Music Releases for July 2018