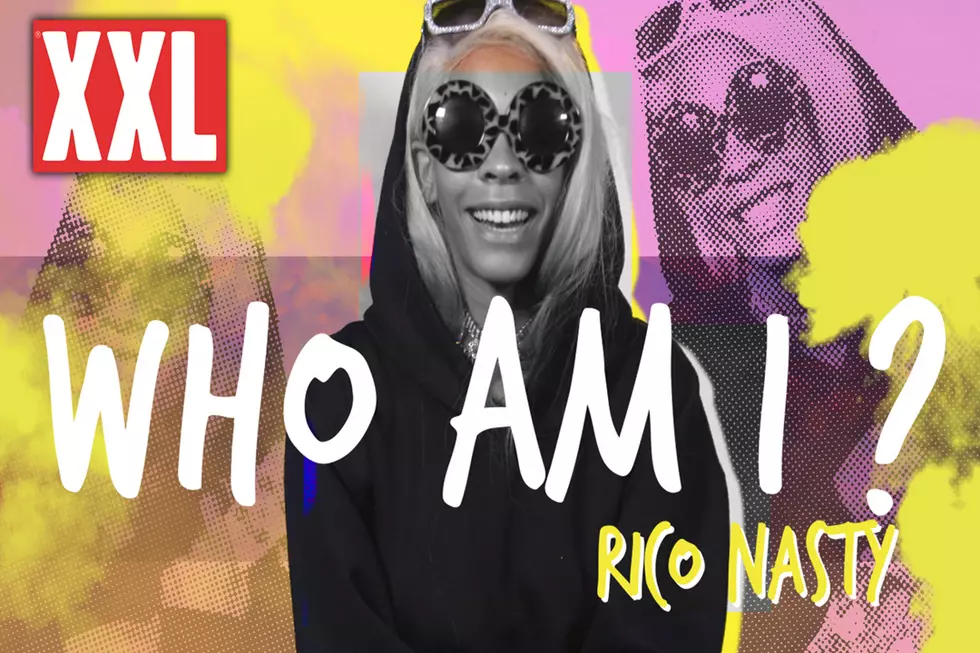 Rico Nasty Takes You to the Sugar Trap in 'Who Am I?'
XXL
Rico Nasty is the brightest new shooting star coming out of the DMV. The carefree, colorful rapper has a style and sound of her own that she dubs "sugar trap," a name doubles as the title of her 2016 mixtape. That project, with standout cuts "Hey Arnold," "iCarly" and "Choppa in the Trunk," made waves around D.C. and beyond.
In 2017, the 20-year-old artist was featured on The Fate of the Furious soundtrack before dropping her project, Tales of Tacobella, in May. However, her breakout moment happened when she released "Poppin." The video amassed more than 2 million views on YouTube and was featured on HBO's hit series Insecure. Rico carried the momentum to her latest project Sugar Trap 2, a 14-track effort that features hit songs such as "Key Lime OG" and the Famous Dex-featured "White."
Rico Nasty's rise to fame has been a steady climb. The young upstart came by to tell her story in the latest installment of XXL's Who Am I?, a video series that examines the early careers of rap's rookie class. Rico Nasty spoke about her humble beginnings, the meaning behind "sugar trap," and being featured on Insecure's soundtrack. Watch and learn in the video below.
See New Music Releases for December 2017