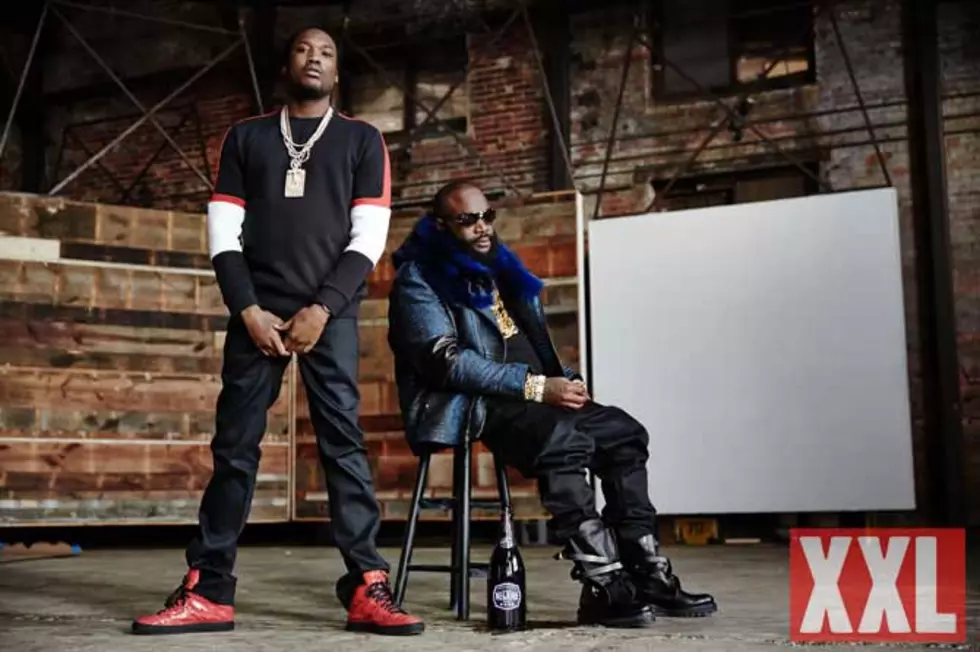 Rick Ross Says The Beef Between Wale and Meek Mill Is Over
Photo Credit: Zach Wolfe
With the MMG Empire crumbling for the world to see, things are still business as usual for Rick Ross. During Wale's "The Breakfast Club" interview, he said that Meek Mill "brought a pencil to a gun fight" in his battle with Drake and that MMG isn't as tight as they used to be. Unsurprisingly, this didn't sit well with Meek and the Philly MC turned to social media (of course) to call out Wale and said he's "not MMG NOMORE!" For the rest of the evening, the two posted on Instagram and Twitter about their MMG allegiance while throwing shots at each other.
Depending on what end of the spectrum you fall on, the beef either came at the best or the worst time for MMG. For those in the "all press is good press" camp, the attention being paid to Meek and Wale will only help the promo for the crew's upcoming Self Made 4 album, of which Wale is an executive producer. While Meek and Wale bickered, Rozay used his social outlets to promote Self Made 4:
In a since-deleted Instagram post (captured by The Shade Room), Ross can be heard saying he "got a few calls asking me about my little brothers" and that "it's MMG forever." He also posted a video (acquired via TMZ) preaching that everything is all good.
While the rest of the internet goes nuts, it appears Rozay isn't sweating the dust up.