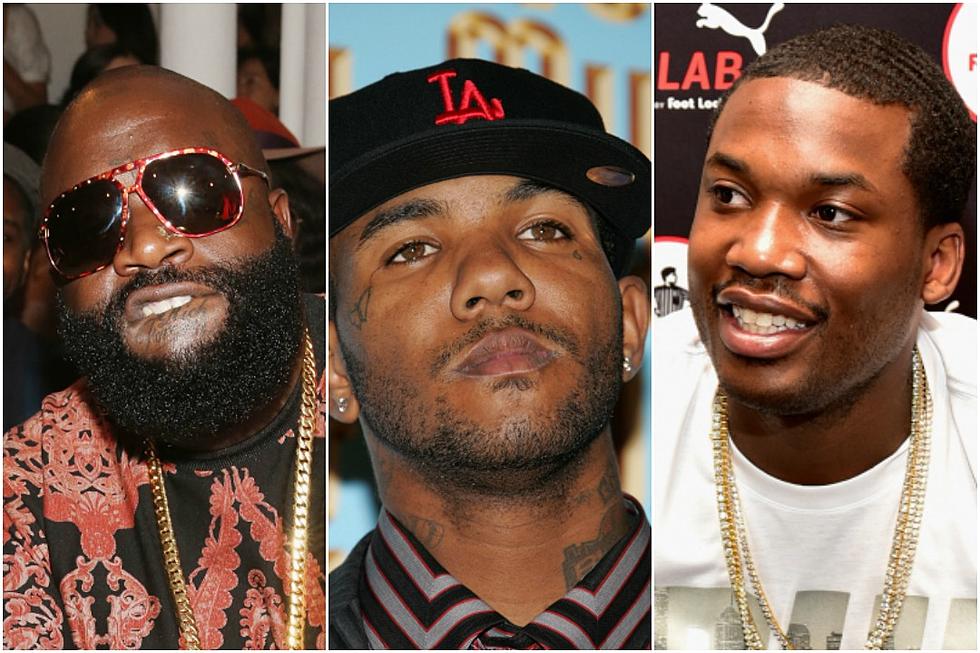 Rick Ross Says He Spoke to The Game to Squash Beef With Meek Mill
Mireya Acierto / Frazer Harrison / Lisa Lake, Getty Images (3)
Ross hopped on Snapchat in the middle of a workout and spoke on the moves he made to help Game and Meek reconcile.
"Perfect time to let you know I had a conversation with my brother Game on the West Coast. We put that shit behind us," says Ross in the video above. "Real niggas worldwide, nigga. Real niggas do real things. If it's on my side, don't even trip. On your side, that's how real niggas do it. Let's get a billion.
"On iTunes right now, pick up that Game 1992, that Meek Mill, motherfucking DC4. Buy 'em both," Ross continued.
Given the timing and Rozay's promotional message at the end, one has to wonder if this was all a ruse to help gather buzz for both Game and Meek's new projects. There certainly was a circus-esque aspect to it.
Then again, Game still seems to be laughing at the jokes on IG. Peep his comment below.
Nipsey Hussle Criticizes Game and Meek Mill for Beefing