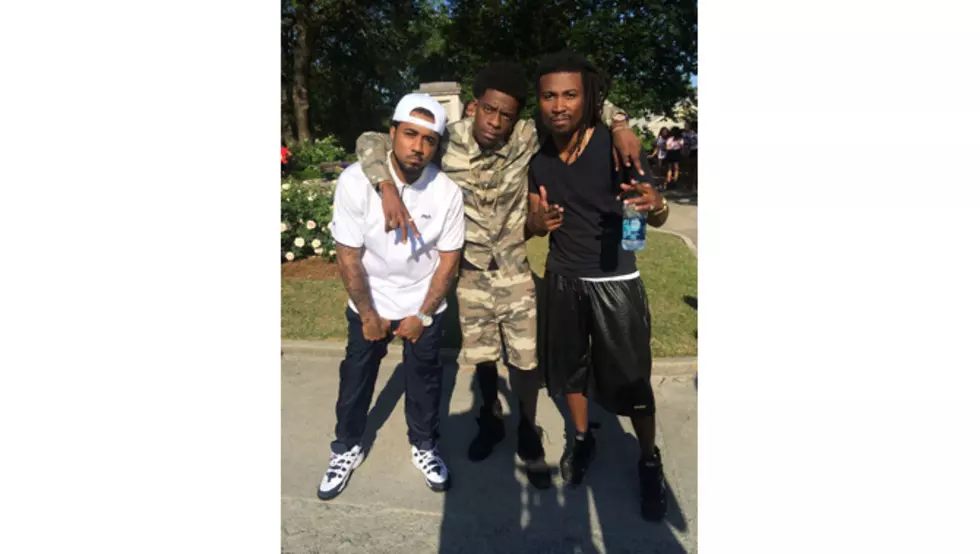 Rich Homie Quan Did Not Do Lean Before His Seizures
(Problem, Quan, Video Director, Gabriel Hart On Set of Walk-Thru Video)
TMZ reported that Rich Homie Quan was drinking lean before suffering two seizures during his video shoot for "Come Thru" with Problem.
Rich Homie Quan sent his official statement to Billboard, addressing the rumors about his addiction to lean:
I just want to thank my fans and everyone who has called concerned about me. I want to clear up two things, after being in 3 states in 3 days, up early having to shoot my video for "Walk Thru" and even sleeping in between scenes on top of filming in this humid Atlanta heat, I fainted and hit my head. It's no secret that I do turn up, I don't deny that but I'm not addicted to anything including drugs nor was I leaning at the shoot. The media is gonna put fake stories out there but I just want to let my fans know that I'm good and recovering. The second thing is, I promised I will never stop going in and I mean that.
Think It's A Game Entertainment's founder and CEO G. "Fly" Henry issued a statement to XXL yesterday to update fans on Rich Homie's health and seriousness of his injuries.