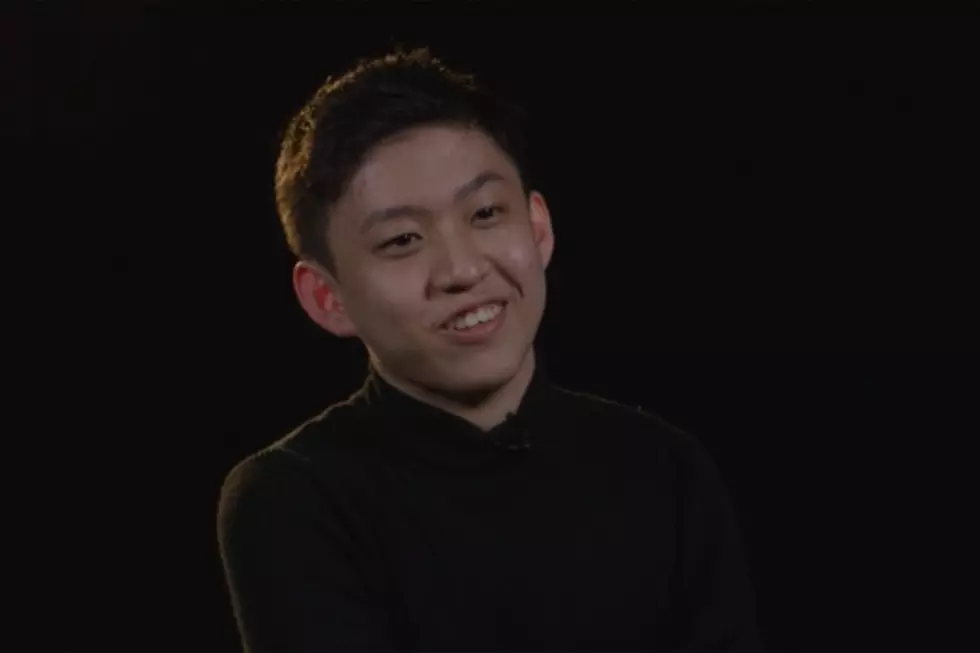 Rich Chigga Ranks Drake's Albums
XXL
Whenever a rapper reaches their career peak, the masses tend to dissect their discography to scope out the best of the best. Drake, rap's reigning superstar at the moment, is no exception. There's been an ongoing debate for years now over which album is the best of the Canadian rapper's career and his fans always have something to add to the conversation.
Indonesian rapper and viral sensation Rich Chigga learned English thanks to hip-hop acts like Drake, Odd Future and 2 Chainz. Chigga is a proud member of 6ix God's fan base. While the "Dat $tick" rapper stopped by the XXL office in New York, he broke down Drizzy's solo catalog according to his favorite cuts.
Chigga ranks Drake's releases including his major label debut album, Thank Me Later, as well as Take Care, Nothing Was the Same and Views. The 17-year-old artist places Drizzy's most recent LP, 2016's Views, in last place. Though the album broke insane streaming records and spawned chart-toppers like "One Dance," "Pop Style," "Hotline Bing" and "Child's Play," Chigga feels like there was a bit of a Drake overload that year.
"I feel like Views, what I didn't like about it at the time, Drake had a lot of stuff going on," he tells XXL. "He had 'Hotline Bling' and he had 'Work' and it was just dropping shit constantly. I feel like sometimes people just need a break."
When it comes to 2011's Thank Me Later, Rich Chigga admits he's least familiar with this album, but still remembers tracks like "Fancy" featuring T.I. and Swizz Beatz and "Fireworks" featuring Alicia Keys as standouts. "What I like about this is that was his introduction to the game," says Chigga.
As far as classics, Chigga thinks Nothing Was the Same deserves that title. He cites songs like "Pound Cake," "From Time" featuring Jhene Aiko and "Too Much" featuring Sampha as reasons he ranks it high on his personal list: "It's kind of like Take Care, but it's less emotional."
See Photos of Drake's Different Looks Over the Years