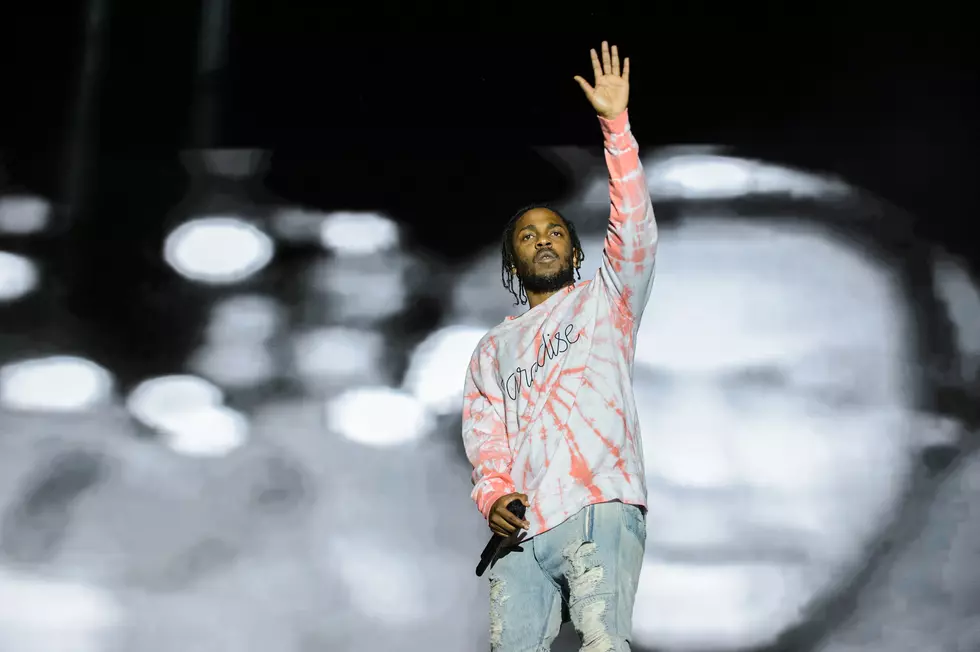 7 Rappers Who Think Kendrick Lamar Is One of the Best Rappers Alive
Jim Bennett, FilmMagic
With the release of his highly anticipated and already critically acclaimed fourth studio album, DAMN., Kendrick Lamar is increasingly finding himself at the center of conversations discussing his rightful place in the best rappers of all-time category.
When it comes to the heated debate regarding who the GOAT is in hip-hop, ardent rap fans can lose friendships over such deeply personal subject matter, so it's not a title to be taken lightly. However, as the Compton rapper is consistently proving with each release, he's more than worthy to be in the running for best rapper alive.
As fans, fellow artists and critics alike continue to digest Kung Fu Kenny's latest creative offering and sing the rapper's praises, many can't help but build a sturdy argument that he is one of the best to ever do it. When it comes to such a coveted crown, there are a variety of factors to consider, ranging from lyrical content to vocal delivery to technical skill to consistency to chart performance to timelessness to cultural influence, with each an integral part of what makes one MC rise above the rest to secure the status of a legend. Like many debates, criteria is subjective, but K. Dot has continuously cemented his hard-earned prominence as one of rap music's ever-evolving pioneers with each album he's dropped.
While the MC's most recent magnum opus, DAMN., is elevating his career and legacy to new heights, rappers such as Wale, Vince Staples, Travis Scott and more have been putting more and more respect on K. Dot's name—before DAMN. even saw the light of day. Regardless of whether he may already be a permanent fixture in fans' top 5 DOA or still has work to do to claim his rightful position on the throne, the argument denying his legacy is growing incredibly thin; it's something that a handful of today's rappers themselves are admitting as they discuss his artistry and role in contemporary hip-hop.
With solid bars and a creativity that knows no bounds, XXL takes a look at an inevitably growing list of rappers who have hailed Kendrick Lamar as one of the best rappers alive.