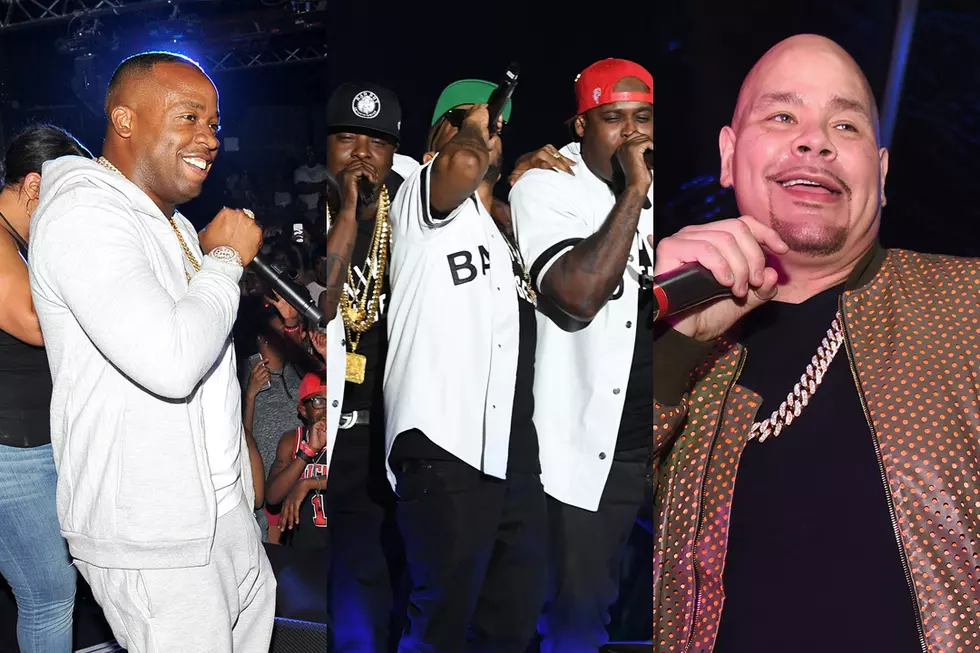 11 Rappers Jay Z Has Signed to Roc Nation in the Past Two Years
Jerod Harris / Kevin Winter / Jamie McCarthy, Getty Images (3)
In hip-hop, it's all about the company you keep. From managers to collaborations to cosigns, a rapper's success in the game is vastly dictated by who they align themselves with. Since launching in 2008, Jay Z's Roc Nation management company has built up one hell of a rap roster. Spearheaded by HOV himself, the one-stop shop houses a record label, a talent agency, a touring and concert production company and music publishing company all within its four U.S. offices.
Roc Nation focuses on fostering the careers of both new acts and established vets. In 2016 alone, Roc Nation signed T.I., Rapsody, The Lox and Yo Gotti. With 2017 just getting started, the Roc made their first artist announcement of 2017 by bringing in Fat Joe as their newest signee ahead of his forthcoming album, Plata O Plomo, with Remy Ma.
Being the business man that he is, Jay has obviously put his sights on more than just the music world. In April of 2013, Roc Nation ventured into the sports world, founding Roc Nation Sports. As of 2017, Roc Nation represents some of the biggest names in the sports world as well. Names like Kevin Durant, Skyler Diggins, Victor Cruz, Geno Smith and more have aligned themselves with Roc Nation Sports.
Let's be honest, if you were a rapper in this day and age and you were offered a Roc Nation deal, how could you not trust HOV, one of the greatest moguls in this game?
Check out the rappers who signed to Roc Nation over the last two years—hey are many more who signed earlier—in the gallery above and check out how The Lox reacted to meeting Jay Z and signing their Roc Nation deal below.
Roc Boys in the building!