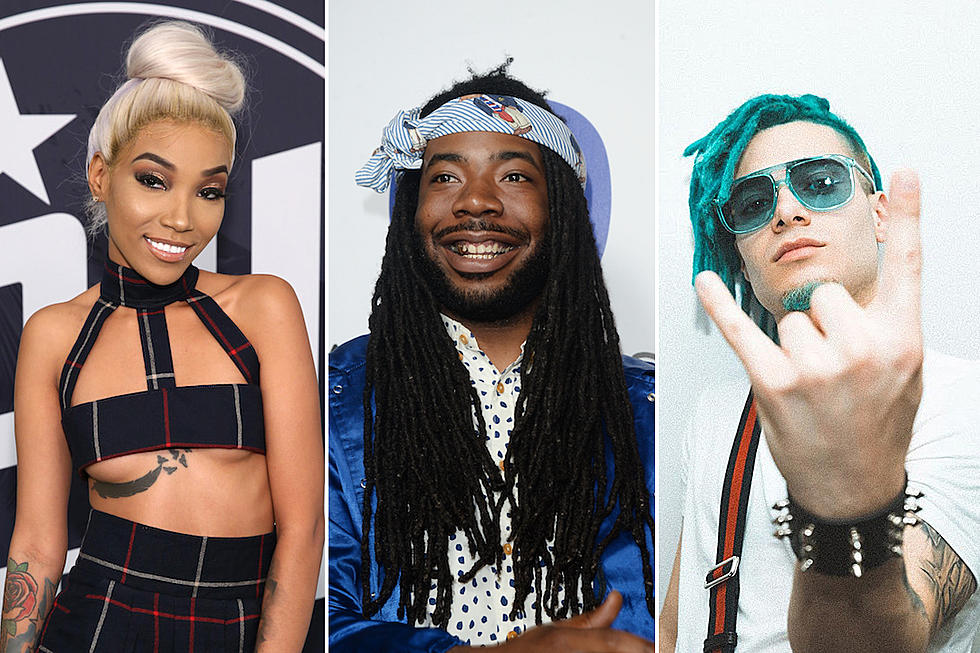 10 Rappers Share Their Most Expensive Purchases
Bennett Raglin / Matt Winkelmeyer, Getty Images (2) / Sam Cohen
Hip-hop figures have long been known to splurge. And why shouldn't they? It's a blessing to be able to eat heartily off of one's passion and God-given talent. Music has taken so many rappers from "ashy to classy," in the words of the Notorious B.I.G., and that's often reflected in the lyrics.
Rick Ross' Maybach Music Group is named for one of the most expensive whips out there. Lil Pump one upped Gucci Mane with his own "Gucci Gang." Kanye West once dubbed his music, "Luxury rap, the Hermes of verses." Many fans only know the names of extravagant cars, watches, garments and other exorbitant items thanks to the lyrics of their favorite rappers. In rap, stuntin' is a habit—not just for David Banner, but for generations of MCs that boast about the fruits of their artistic labor.
That unbothered attitude about big spending often plays out in real life, too. We all know that "secure the bag" is the mission statement for today's money-hungry spittas. But exactly how are they blowing the bag? XXL rounds up a few young rappers, including Icy Narco, DRAM, Tokyo Jetz and Queen Key, to find out the largest purchases they made once they got their money right. Hope they kept the receipts.
Read About 10 Rapper Purchases That Broke The Bank