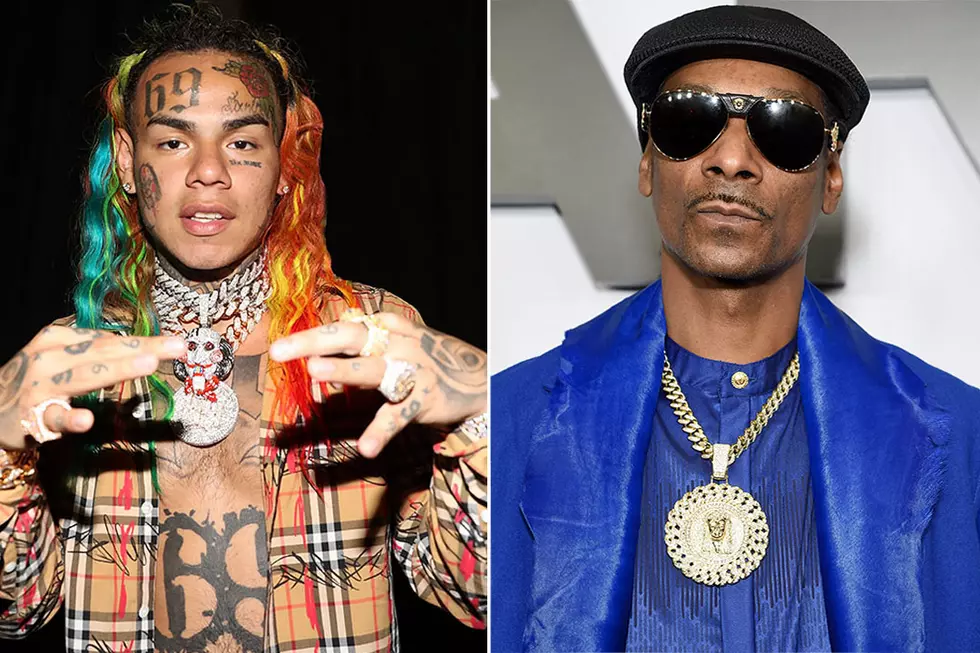 How Rappers' Lyrics Can Be Used Against Them in Court
Shareif Ziyadat, WireImage / Michael Kovac, Getty Images
With 6ix9ine's testimony against the Nine Trey Gangsta Bloods at trial grabbing headlines this week, some of his lyrics in music videos for "Gummo," "Kooda" and "Billy" are being used in court. While this is the most recent occurrence of rappers lyrics being used in court, it's not the first time prosecutors have used an artist's own words against them.
Lyrics being used against rappers in court dates back to 2 Live Crew in the 1990s. The rap group was arrested and charged for violating the obscenity law (a law banning or suppressing speech that violates standards of good taste and decency) for performing their "raunchy" music at a record store prior to the release of their album, As Nasty As They Wanna Be. The case against 2 Live Crew and their obscenity breach went to court in 1990, where their lyrics were used to rationalize their behavior as punishable. In the end, Uncle Luke, Brother Marquis the late Fresh Kid Ice were found not guilty.
2 Live Crew's case proved prosecutors could try to prove guilt in court by referring to an artist's lyrics, and shortly after, another West Coast artist found himself in a similar situation. Snoop Dogg and his bodyguard, McKinley "Malik" Lee, were charged with murder, voluntary manslaughter, conspiracy to commit assault with a firearm and more following the murder of Phillip Woldemariam in 1993. Though no lyrics were officially used as evidence, Snoop's "Murder Was the Case," a song written about Snoop being convicted of murder, was played during the closing arguments. 
Years later, across the country in New York City, Shyne shot a gun inside a Manhattan club in 1999, where three people were injured. He was later charged with attempted murder for the incident. During his pre-trial hearing in 2001, prosecutors fought to use the Bad Boy artist's lyrics as a part of the prosectors evidence. The judge, however, chose not to rule on whether the lyrics from his debut album could be used against him during cross-examinations.
Hit play below and check out XXL's complete breakdown of rappers' lyrics being used against them in court.
See 22 Hip-Hop-Related Police Raids