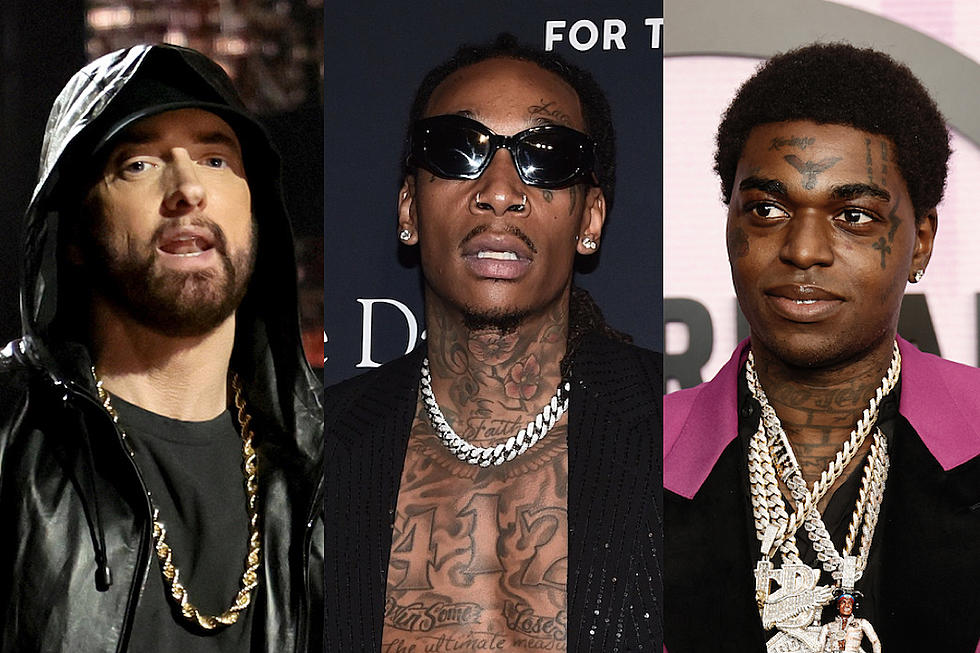 Rappers Who Were Born in Obscure Cities
Theo Wargo/Alberto E. Rodriguez/ Frazer Harrison/Getty Images (3)
While the majority of popular rappers proudly proclaim themselves as natives of cities that people recognize around the world, there are quite a few rappers who come from places many people have never heard of. In some cases, the rappers moved from their birthplaces at young ages and rep the cities they grew up in. In other cases, the rappers still remain residents of their hometown and are known for putting it on the map.
Although Eminem reps Detroit to the fullest, he was actually born in St. Joseph, Missouri, but his upbringing in the area may be one of St. Joseph's greatest mysteries. Meanwhile, Wiz Khalifa was born in Minot, N.D., but since his father was active in the military, he moved around a lot. The stoner rapper lived in Germany, the United Kingdom, and Japan before making Pittsburgh, Pa., his designated hometown.
Lil Dicky hails from Cheltenham Township, Pa.—a township bordering North Philadelphia in Montgomery County, Pa.—a place most people wouldn't recognize. The town, which Lil Dicky describes as "the first suburb out of Philadelphia," was unheard of until the 2016 XXL Freshman began to garner attention. An identical situation is Kodak Black whose from Pompano Beach, Fla. The city is just north of Fort Lauderdale and lies along the coast of the Atlantic Ocean.
ScHoolboy Q was born in Wiesbaden, Germany. Even though the rapper was raised in South Central, Los Angeles, he was born in the city in central western Germany. J. Cole was also born in the Western European country but reps Fayetteville, N.C.
Check out more rappers who are from obscure hometowns in the gallery below.
See Rappers From Obscure Cities You've Never Heard Of