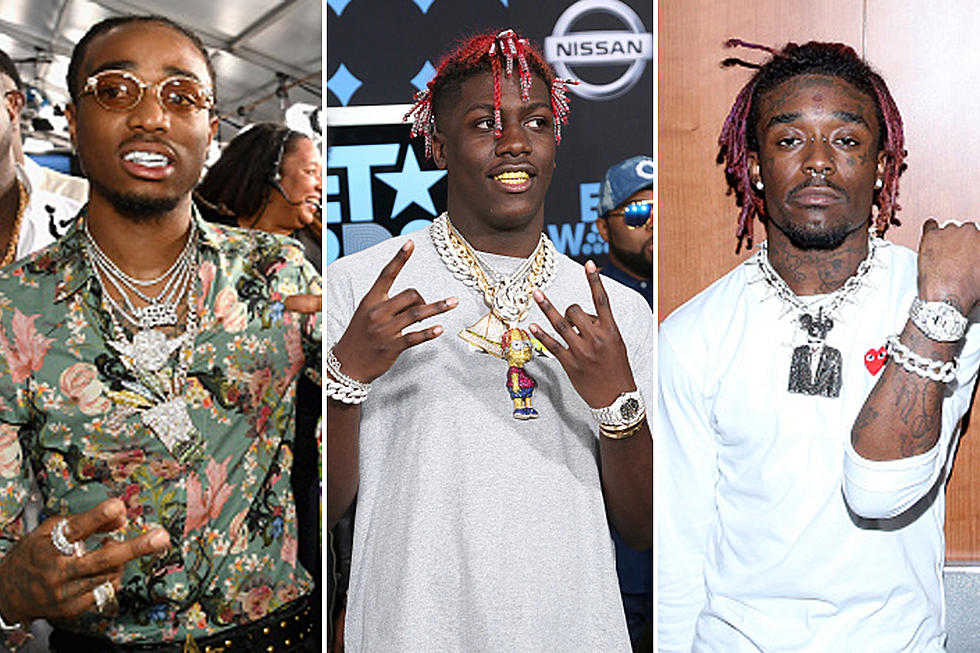 Here Are 14 Crazy Chains Rappers Are Wearing in 2017
Paras Griffin/Maury Phillips/Bennett Raglin, Getty Images (3)
Every hip-hop fan knows that copping a crazy, iced-out chain is basically a right of passage for rappers young and old. Extravagant, colorful and gaudy ice is the fastest way to show your fans and haters just how much money you've got to blow. This year alone, artists like A$AP Ferg, Drake, Quavo and more are thinking outside the box to design some of the wildest chains we've ever seen.
Ferg set it off in January of this year by copping an all-white diamond Yamborghini chain in honor of A$AP's annual Yams Day. Drake took things up a notch by showing off a huge Stone Island logo chain and an owl chain while on tour in Europe. To celebrate his debut album's release, Lil Yachty bought two colorful and cartoonish chains: one of his own face and one of himself made into Bart Simpson.
Longtime celebrity jeweler Ben Baller spoke with XXL earlier this year about some of his craziest rapper requests when it comes to ice. Baller specifically broke down putting Lil Uzi Vert's Marilyn Manson chain together, a project the master jeweler called one of his top three creations of his career.
"Uzi was like, 'I have the idea that's going to shut everything down.' And Uzi's so crazy and so confident and such a weird little kid, so unusual I love it so I'm like, 'Alright, fuck it'," explained Ben. "For Uzi's piece, when he sent me the picture, I literally died. I was on the plane going back from London to L.A. dying laughing like, This little motherfucker! I said, 'Uzi, that's 150…maybe even more than that just to ice out the chain alone.' He was like, 'I don't give a fuck what it cost. We doing it.'"
Rappers aren't batting an eye about breaking the bank on lavish chains. Who's copped the craziest chain this year? Check out the list below and let us know what you think.