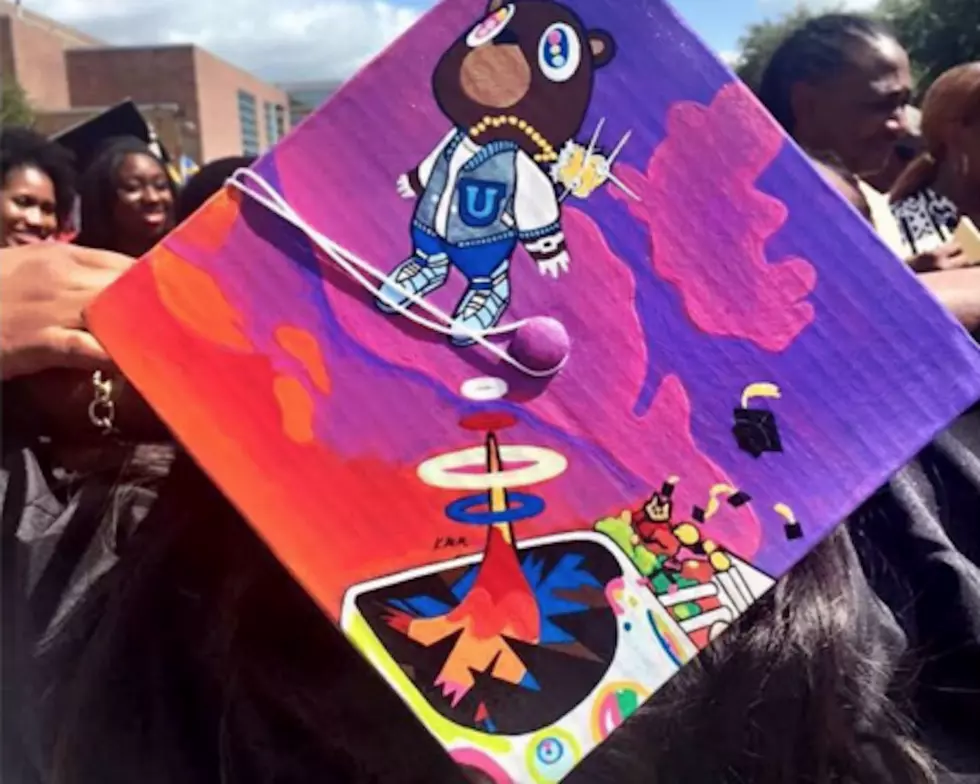 15 Rap-Inspired Graduation Caps
Instagram
It's graduation season again and we must admit, the caps are on fleek. This year more than ever before, seniors are getting extra creative with their graduation caps and rappers are sure to be pleased. Hip-hop's hit singles and artists of the moment are getting major looks at commencement ceremonies across the country by being included in a bunch of student's outfits.
Birdman's run-in on The Breakfast Club is getting major traction on caps with creations reading "Put Some Respeck On My Degree" and "Am I Finished Or Am I Done." Understandably, Kanye's third studio album, Graduation, is also getting a lot of love with many diploma recipients recreating the cover or featuring Kanye's "Dropout Bear" teddy bear mascot. DJ Khaled's infamous "They" one-liners are popular among the class of 2016. "They Don't Want You To Graduate But I Do," reads one cap that includes a picture of Khaled. "Ran Off Da Plug Twice" is also a favorite this year. Plies even uploaded a few of his most-liked on Instagram.
One look at these and it's certain those impending graduation are sure to grab the glue gun and spice up their commencement apparel. The creativity is above expectations and definitely respeck'd. We see you!
Check out the most creative rapper-inspired graduation caps out there in the gallery above.