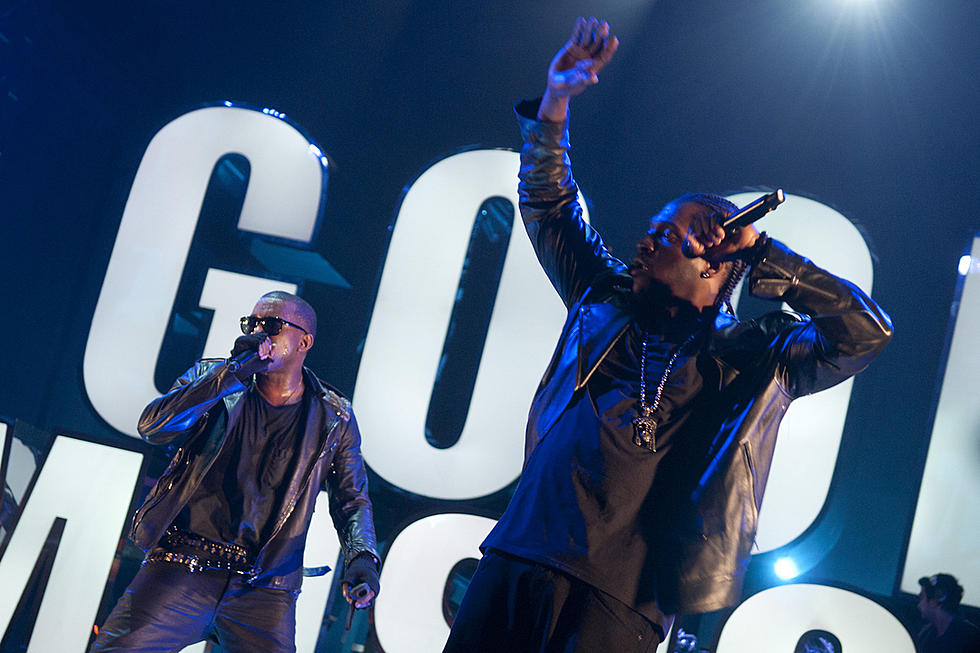 Pusha T Remembers Writing on Kanye West's 'My Beautiful Dark Twisted Fantasy'
Daniel Boczarski, Getty Images
The hospitalization of Kanye West has prompted an outpouring of love for the Chicago native. Fans and fellow artists alike have shown their support for Kanye during this uncertain time. Pusha T joined that group of well-wishers, sharing his memories of working with Kanye on My Beautiful Dark Twisted Fantasy, which turns six today (Nov. 22).
"6 yrs ago today I was apart of one of the greatest hip hop albums ever," he wrote on Instagram. "You invited me to Hawaii and said 'pick whatever tracks you love and write to all of them.' I got greedy, I stopped going to play basketball with you every morning and proceeded to write to 8 songs on your album. U kept me on 2, 'Runaway' which was your platinum single, and 'So Appalled' which put me on a song with you, Hov, Cyhi, Swizz, and produced by Rza."
Pusha T explained that he now realized Kanye was motivating the Clipse member to become a solo act. The G.O.O.D. Music president expressed his immense appreciation for his boss.
"Thinking back on it, it really was all a set up," he continued. "You were setting me up to be the solo artist I never saw myself as. So on the 6th anniversary of MBDTF and as the President of your label G.O.O.D. music I wanna say thanx for the endless opportunities you have brought to me. P.S. I think it's time we all head back to Hawaii @kanyewest ::whenever you ready."
Many fellow artists have Kanye in their thoughts right now. Twista penned a letter to 'Ye hoping the "Famous" MC finds a peace of mind. Chance The Rapper sent out his prayers for Yeezy during an appearance on BBC Radio 1Xtra.
13 Die-Hard Hip-Hop Fans' Tattoos Featuring Rappers