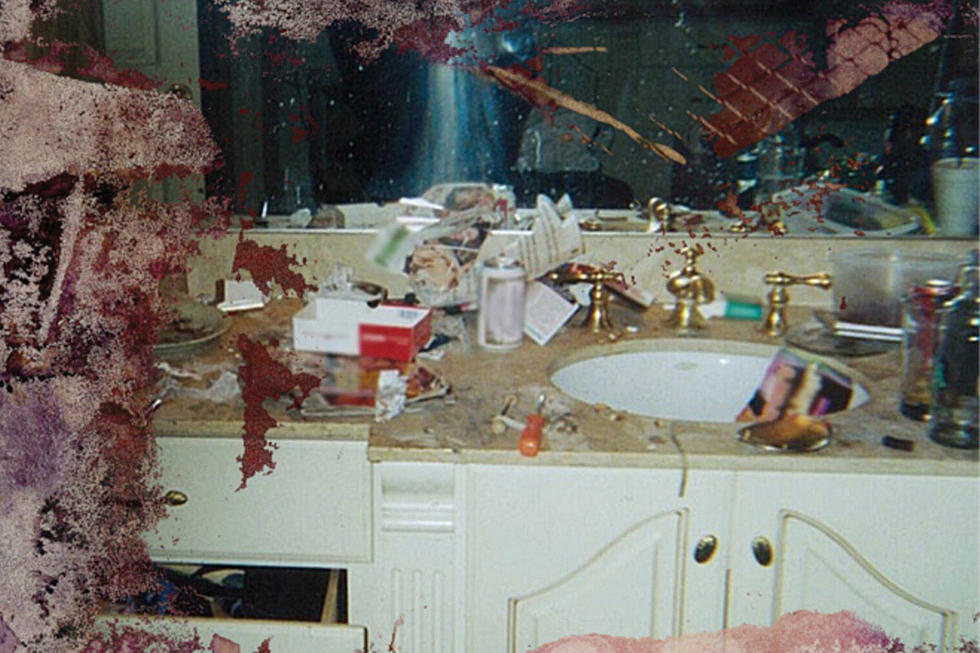 Pusha-T's 'Daytona' Album Cover Angers Whitney Houston's Family
G.O.O.D. Music
As could have been predicted, Pusha-T's cover art for his new album, Daytona, which features a photo published in 2006 of Whitney Houston's drug-filled bathroom, hit a sore spot with the late singer's family.
As previously reported, Kanye allegedly paid $85,000 for the rights to license the controversial photo. Pusha asserted that it was 'Ye's idea to push for the photo to be used. "I'm not really too, too, too entrenched in the art world like that. I'm just going to let him do that thing. And he's paying for it," the Clipse rapper said during a recent interview with Angie Martinez.
Damon Elliott, Houston's cousin, spoke with People about the cover, in a story published on Sunday (May 26). Needless to say, he wasn't too happy about the memories the photo brought up. Elliott said he first learned of the photo via his daughter. "[She was] frantic," said Elliott. "She sent me this picture from the album cover and I immediately got sick to my stomach because it took me right back to six years ago."
The cousin seems to put the blame on Kanye. "I've watched the train wreck happening, but I didn't think he'd go this far in invading someone's family privacy," he added. "To do something for a publicity stunt to sell records, it's absolutely disgusting. It hurt my family and my daughter. It's petty. It's tacky."
Houston died in a bathtub at The Beverly Hilton hotel in 2012. The death was ruled an accidental drowning, but multiple drugs were found in her system. Elliott wants an apology from West and a vow to switch out the album art.
See New Music Releases for May 2018