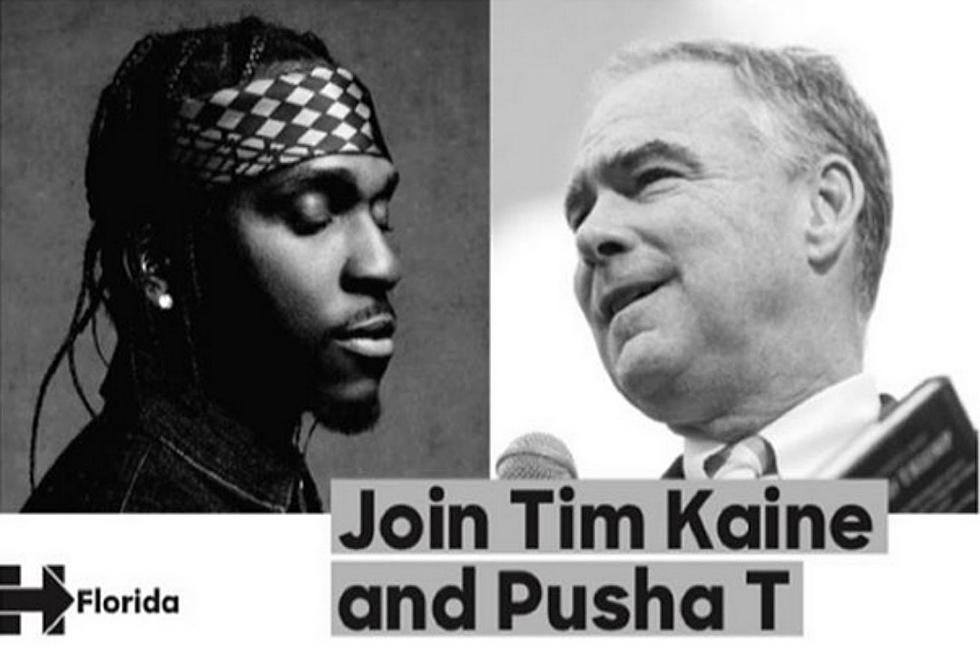 Pusha T Is Throwing a Block Party With Democratic Vice Presidential Nominee Tim Kaine
Pusha T via Instagram
We've heard for years about Pusha T's exploits pushing caine, but now that the Virginia MC is on the straight and narrow, he is endorsing a different kind of Kaine. The G.O.O.D Music rapper will be hosting a block party in support of democratic vice presidential nominee Tim Kaine, today (Oct. 15) in Florida.
Blobama announced the shindig via a flyer on his Instagram page. Dubbed the "Liberty City Block Party with Pusha T and Tim Kaine," the event will take place at Miami Dade College's North Campus at the Carrie P. Meek Entrepreneurial Education Center. Doors open at 2:45 p.m.
Last month, Hillary Clinton announced the meet-and-greet with the "Grindin'" MC via Twitter. By registering to vote, contestants would be given a chance to win free airfare and hotel accommodations for the event.
Push seemed more than glad to lend his star power to the cause. "These past few months, I have been given the opportunity to make an impact on my community and my culture. I will continue to speak for us any chance I get. Thank you @hillaryclinton for listening," he wrote on Instagram.
Earlier this week, the Clipse member dropped some heat. First, he released the video for the track "H.G.T.V" which is produced by Mike Will Made-It, where he might have thrown shots at Lil Wayne and Drake.
A day later, he put out the track "Circles" featuring Ty Dolla $ign and Desiigner.
Along with the Jay Z-assisted "Drug Dealer's Anonymous," all three tracks should appear on the braided bar-layer's forthcoming project King Push.
134 Rapper-Launched Record Labels From the Past and Present