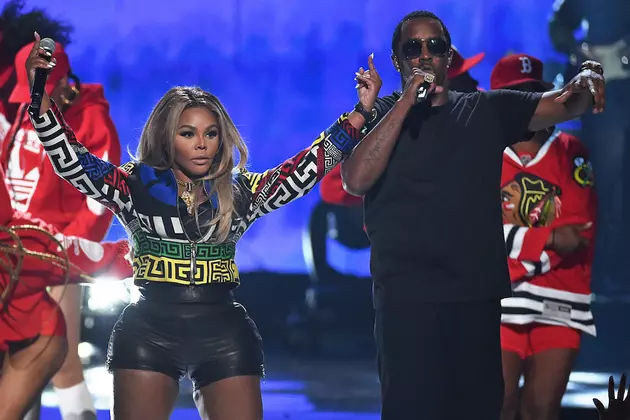 Puff Daddy Announces Bad Boy Family Reunion Show With Jay Z, Mase, Lox and More
Ethan Miller, Getty Images
After first breaking word on DJ Khaled's We The Best radio show, Puff Daddy has officially confirmed that there will be a Bad Boy Family reunion show on May 20, what would have been The Notorious B.I.G.'s 44th birthday, at Brooklyn's Barclays Center. Titled "One Night Only," the showcase will include feature performances by Faith Evans, Ma$e, LOX, Total, 112, Mario Winans, French Montana and Lil Kim with special guests Jay Z and Mary J. Blige.
"This isn't just another concert—this is hip-hop history," Puffy says in a press release for the event. "The Bad Boy Family includes some of the biggest names in music and songs that helped define a whole generation of music. Also, we are celebrating one of the greatest of all time—Notorious B.I.G. This will be a night to remember. I can't wait to see you all there."
The Bad Boy crew sampled some of what can be expected when they took the stage at the 2015 BET Awards. Tickets for the special concert event will be available at Live Nation at 11:00 a.m. ST on Saturday April 2.
Just yesterday, Faith Evans revealed that she has been in talks to produce a Biggie hologram at some point in the future, telling Dame Dash on his radio show that the hologram could be used if "this Bad Boy tour ever really happens." Fans then can anticipate a similar surprise and many others once May 20 rolls around.
40 Hip-Hop Albums Turning 20 in 2016