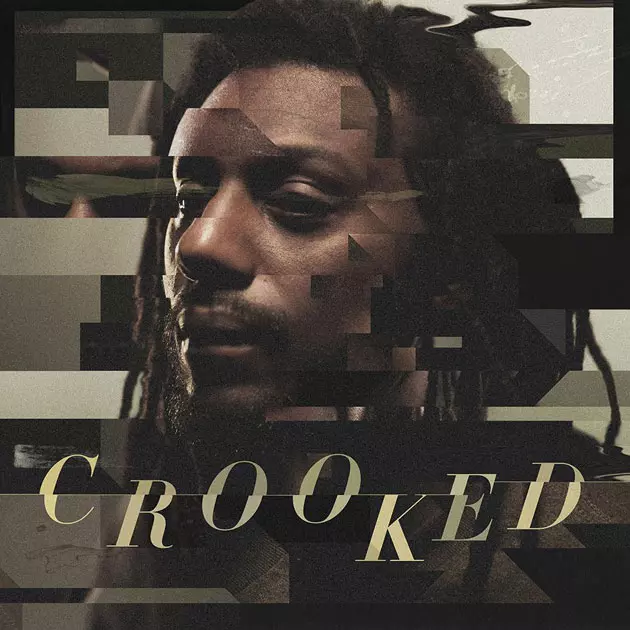 Propaganda Releases New Album 'Crooked'
iTunes
When artists get back to their conscious roots, it's a reminder that hip-hop isn't all about turning up and sipping on lean. Several artists have ditched the excessive use of ad-libs and lyrics of no substance for more reality-driven rhymes, and Propaganda has proven, once again, to be one of those MCs who value lyrical gems over designer threads and turning up.
The genre-bending L.A. native recently released his fifth solo album, Crooked. On the project, Propaganda delivers messages about politics and oppression in the Black community. According to him, the album centers around an individual whose been dealt blows by an unjust system, as well as by people who define the word as they all struggle to get past such a corrupt era in history.
Propaganda also discusses his family structure on Crooked. The project, comprised of 14 hard-hitting, poetic tracks and nearly a dozen features, is already being praised as the lyricist's most prized piece of work to date.
Since his debut album, Crimson Cord, in 2014, the L.A. sports fan has gone on to evoke change in the hip-hop community with his stance on socially-charged issues. In recent years, he's toured with De La Soul and appeared at several festivals nationwide, including Warped Tour, Rock The Bells and Smokeout Festival. Most recently, the Christian rap artist was featured on Lecrae's 2016 project, Church Clothes 3.
Stream Propaganda's Crooked below.
Propaganda's Crooked Tracklist
1. "Crooked Ways" Feat. Terence F. Clark
2. "It's Complicated"
3. "Bear with Me" Feat. Marz Ferrer
4. "Cynical" Feat. Aaron Marsh and Sho Baraka
5. "Slow Cook"
6. "Do Know Wrong" Feat. Macho
7. "Gentrify"
8. "I Hate Cats"
9. "Darkie" Feat. Micah Bournes and Jackie Hill-Perry
10. "It's Not Working (The Truth)" Feat. Courtney Orlando
11. "Andrew Mandela" Feat. Topknot Feather
12. "Olympian"
13. "Made Straight" Feat. Audrey Assad
14. "ICPTSD"
See Fans' Predictions for the Hip-Hop Songs That Will Rule Summer 2017