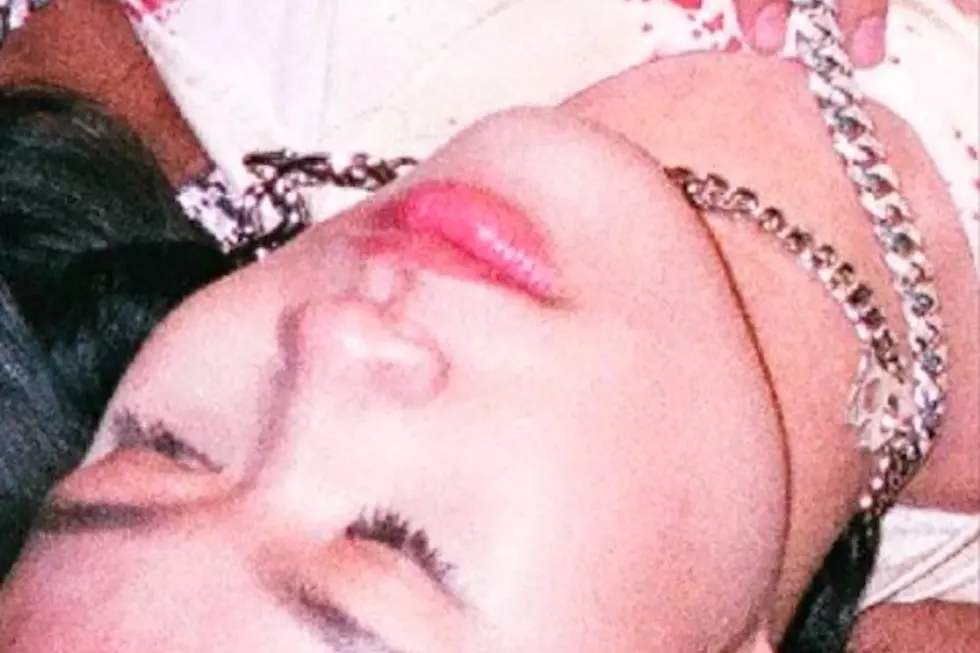 Listen to Playboi Carti and Travis Scott's New Song "Love Hurts"
Interscope Records
Playboi Carti has been keeping things on the quieter side with his music in 2018, but he's making a swift return through a new song on Soundcloud. The 2017 XXL Freshman drops a new melodic record featuring Travi$ Scott called "Love Hurts," produced by Pi'erre Bourne, arriving just in time for the warmer season.
The "Magnolia" rapper starts off the gentle new track with some boasting rhymes about women fawning over him and his rockstar status. On his verse, he not only admires some groupies, but he also name-drops Lil Uzi Vert.
"Walk in that bitch with my toolie (what?)/Walk in that bitch with Lil Uzi," Carti rhymes. "These bitches they bitin' they lip, they chosin', lookin' like groupies/Fucking that bitch in my coupe, okay."
For the second verse, La Flame comes on the record where he flaunts his cash flow and money-spending abilities when it comes to jewelry and the finer things in life. Even though he's a father to his and Kylie Jenner's daughter, Stormi, Scott still has more than enough dough to pamper himself with designer wear.
"Out there spending it loosely/Bigger the diamonds, I'm juicy," he spits. "Fuck with the Jesus Gucci/I been out living unruly."
Carti is currently preparing his debut album, which Pi'erre Bourne implied was finished in a cryptic tweet last month. The producer claimed that "someone from the label" wanted him to tweet about Carti's album being done, but so far, there's no details on the potential project on the way.
Take a listen to Playboi Carti and Travis Scott's new song "Love Hurts" in the stream below.
See Behind-the-Scenes Photos of Playboi Carti at 2017 XXL Freshman Shoot