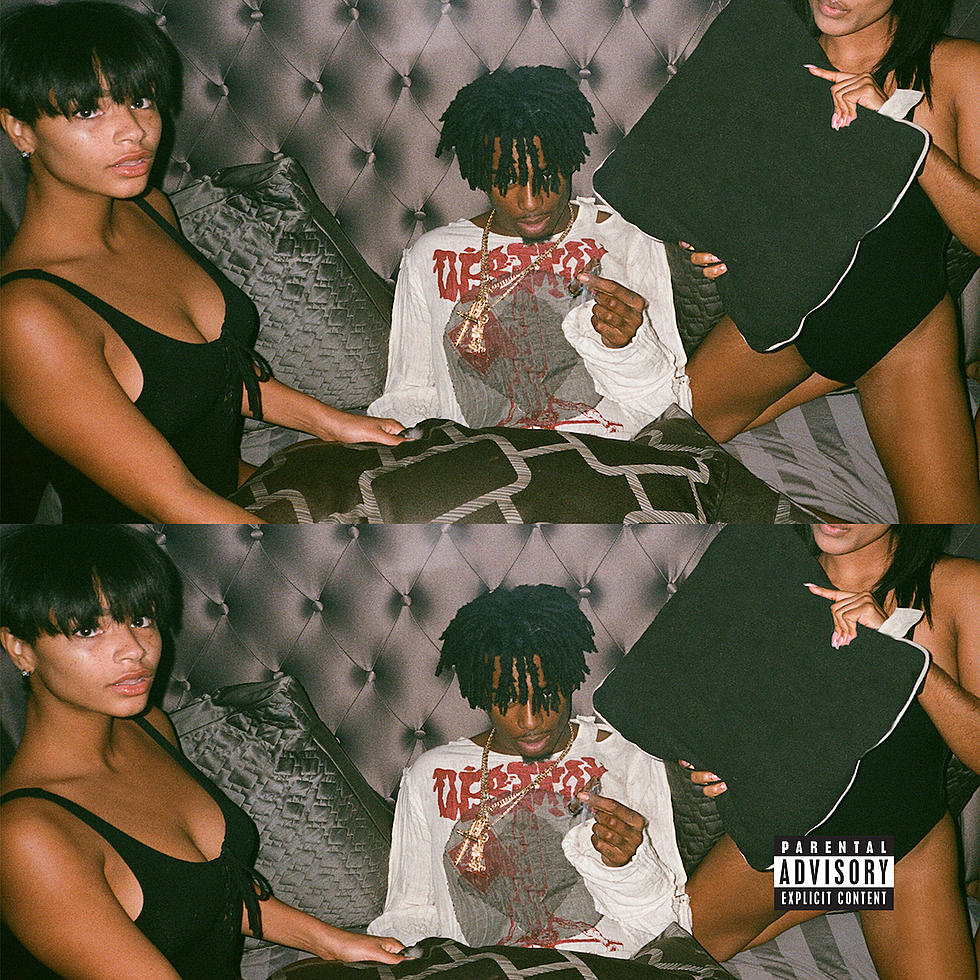 Here's the Tracklist for Playboi Carti's Self-Titled Debut Mixtape
AWGE / Interscope
Playboi Carti is finally expected to release his long-awaited debut mixtape tonight (April 13), and ahead of its release, we have the tape's tracklist.
The self-titled project only boasts three features—Lil Uzi Vert, A$AP Rocky and Leven Kali—and clocks in at 15 tracks. Two of those songs ("Lookin" and "wokeuplikethis*") were already released weeks ago. Pierre Bourne, who produced the latter of those two tracks, is expected to have six beats on the tape in total.
You already know about Uzi and Rocky, but you might not know about the talented Leven Kali. Born in Holland and raised in Southern California, the singer/songwriter/producer is now based in Santa Monica, and his SoundCloud is full of gems.
The tape has been years in the making for the young Atlanta MC. His breakout song "Broke Boi" produced by MexikoDro was first released in April 2015 and finally hit iTunes last month. He has since dropped another huge song, "What" with Uno The Activist, become affiliated with A$AP Rocky's AWGE imprint and signed a deal with Interscope.
Peep the tracklist for Carti's debut mixtape below.
Playboi Carti's Playboi Carti Tracklist
1. "Location" (prod. by Harry Fraud)
2. "Magnolia" (prod. by Pierre Bourne)
3. "Lookin" Feat. Lil Uzi Vert (prod. by Roark Bailey)
4. "wokeuplikethis*" Feat. Lil Uzi Vert (prod. by Pierre Bourne)
5. "Let It Go" (prod. by Pierre Bourne)
6. "Half & Half"
7. "New Choppa" Feat. A$AP Rocky
8. "Other Shit"
9. "NO. 9"
10. "dothatshit!" (prod. by Pierre Bourne)
11. "Lame Niggaz" (prod. by Pierre Bourne)
12. "Yah Mean" (prod. by Pierre Bourne)
13. "Flex" Feat. Leven Kali
14. "Kelly K" (prod. by Southside)
15. "Had 2"
Fans Name Rappers They Think Will Blow Up This Year