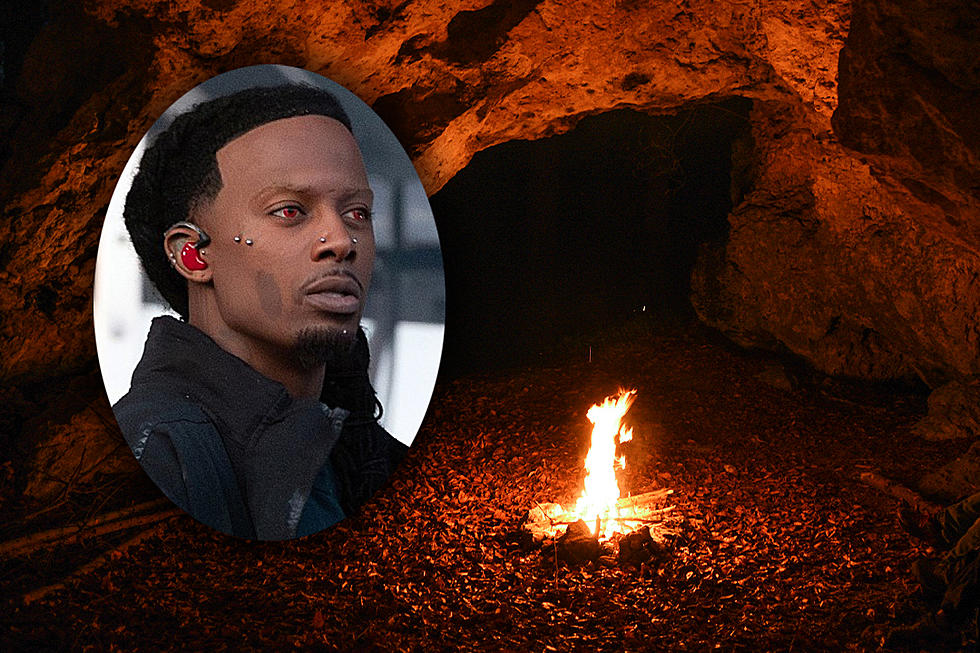 Playboi Carti Spent Three Months in a Cave Recording His New Album
Kamila Kozioł/Burak Cingi/Getty Images (2)
Playboi Carti spent three months in a cave recording his new album.
Playboi Carti Talks About Recording His New Album in a Cave and Other Locations
On Friday (Nov. 3), German arts and culture magazine Numéro Berlin published a new interview with Playboi Carti to give his rabid legion of fans a little insight into the creative process behind the new album he's working on. In true King Vamp fashion, Carti describes how he spent months recording his next project in a cave and what specific sounds came out of those sessions. He also explains how working in settings like Paris and Atlanta affects the type of music he creates.
"I really try to stay out my head, I try to stay out my phone and I just try to lock in," Playboi Carti tells Numéro Berlin regarding his current musical mind state. "I'm in my surroundings. I've been recording in Paris. I love Paris. I was recording in a cave for like three months and all the music that came out of that is just chaotic and crazy."
Carti continues: "Then, I'm in a glass house somewhere in the hills and the music there is just very good to the ears. And then, I'm in Atlanta and the tensions are just high and the music is biting. So, it's the little things like that that keep me going, because I'm just trying to talk to myself."
Playboi Carti Previews New Music With Travis Scott and Lil Uzi Vert
The candid conversation about his recording process isn't the only indication that Playboi Carti is definitely in album mode. While there's been no word of a concrete release date, the mysterious Atlanta artist celebrated his birthday last month by previewing new collabs with Travis Scott and Lil Uzi Vert.
Playboi Carti Shows Off Face Piercings and Colored Contacts in New Look
Just last week, Playboi Carti added to his mystique by showing off a new look. In a series of selfies that circulated social media on Oct. 25, the ATL native is seen rocking deep red contact lenses along with facial piercings along both sides of his face.
Check out the photos below to see Playboi Carti grace the latest cover of Numéro Berlin magazine.
See Playboi Carti's New Photos on the Cover of Numéro Berlin Magazine
See 20 Signs You're a Playboi Carti Fan