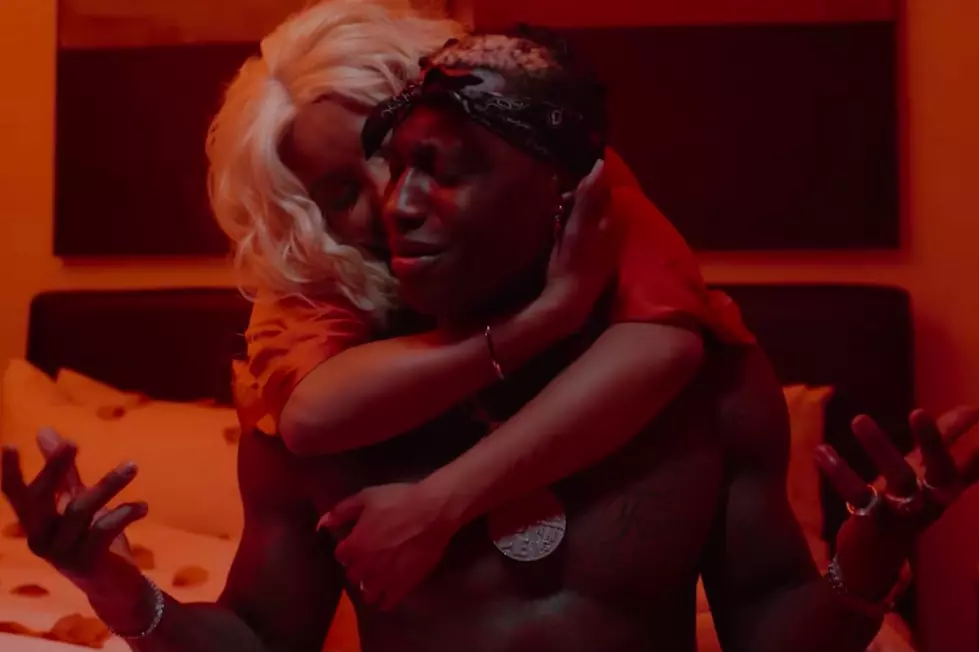 Phresher Praises His Ride-or-Die Chick in "You Do" Video
ABOVE ALL via YouTube
With his debut album, PH, right around the corner, Phresher delivers a brand new music video with a solid message. The Brooklyn rapper drops off his "You Do" visual, which features him praising the ride-or-die chick who holds him down while he chases his dreams.
The Gambino-directed clip shows Phresher and his leading lady hanging out in a fancy apartment, where they spend a relaxing, romantic evening together. Rose petals and candles surround them as they show affection to one another. There's even a part with the couple re-enacting a famous scene from the 2000 film, Love & Basketball.
XXL spoke with the "Wait a Minute" entertainer to find out the inspiration for the video and why he centered it around his love for a ride-or-die woman.
"In an industry that's so superficial and shady, it's dope to find a female that holds you down with no ulterior motives," he explains.
He also shares what fans can expect from his PH album, which will have features from Cardi B, Famous Dex, Derez De'Shon, Jay Critch and more. The project doesn't have a release date just yet, but fans can expect it to drop very soon.
"Fans can expect big energy!" he says. "It's my first real body of work so I want the people to see how versatile I am, whether shouting my crazy hooks or smoothing it out with melodies."
Phresher is also slated to perform alongside Eminem at the upcoming Governor's Ball Festival that will take place from June 1 - June 3. His performance with Em comes after the rising star was featured on the Shady Records head's Revival album last year.
Watch Phresher's music video for "You Do" below to see him praise his ride-or-die.
Check Out the 2018 Hip-Hop Music Festivals You Need to See