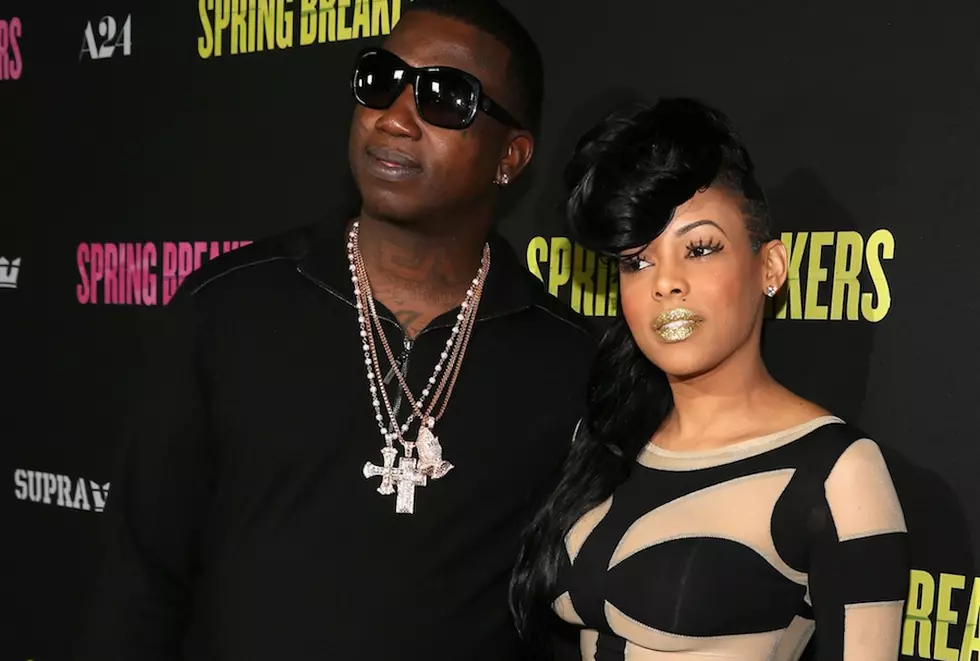 12 Photos of Gucci Mane & Keyshia Ka'oir Over the Years
Christopher Polk, Getty Images
Upon Gucci Mane's release from prison in May after his September 2013 arrest, there was no higher sought after couple than Gucci Mane and his girlfriend of seven years, Keyshia Ka'oir. For the majority of time together, they've remained under the radar but it seems now that Gucci is free, he's ready for a change. La Flare's leading lady has literally been by his side since the trap star was set free about a month ago, with the couple continually making headlines everywhere.
Keyshia broke the news of Gucci's release via Snapchat and she's been keeping fans in the loop ever since. The rapper is currently on house arrest, so his longtime girlfriend is pretty much one of the only direct sources of information regarding Gucci. Whether making music with Zaytoven, getting heavy with the PDA in the bathtub, eating Kale or claiming he's a clone, the couple has people all the way tuned in to their social networks. There's especially never a dull moment on their snapchat.
It's obvious the two are clearly in a new spot in their relationship and they're extremely open for the world to see. Wedding bells may be in the near future for these two. XXL compiled some rare photos of Gucci Mane and Keyshia Ka'oir over the years. Check it out.