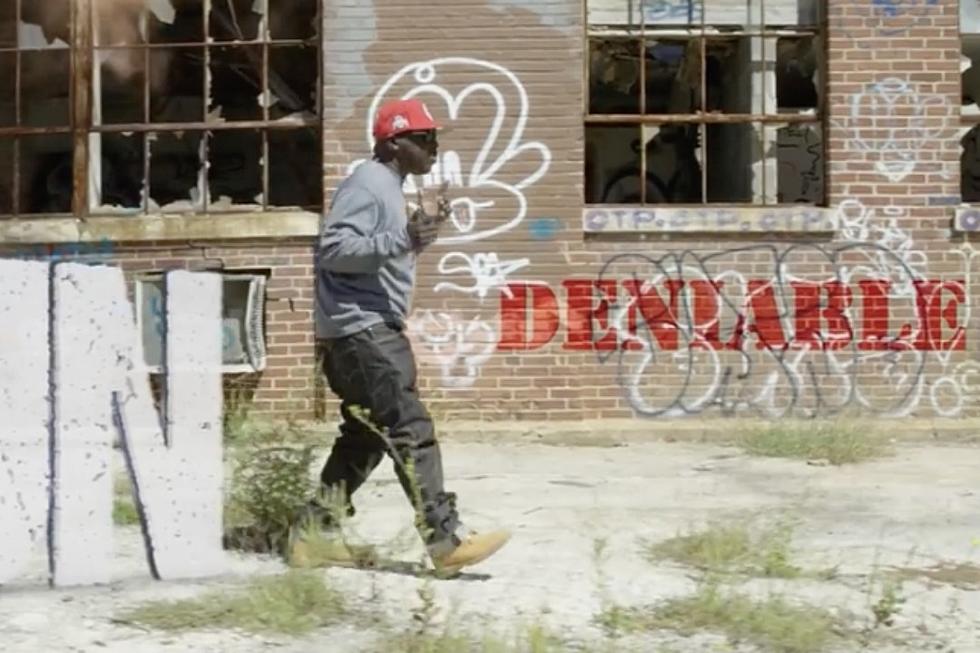 Phife Dawg Is Still Slaughtering MCs on Posthumous "Nutshell" Single Produced by J Dilla
YouTube
At the end of the Celebration of Phife Dawg event at the Apollo Theater in Harlem, New York last night (April 5), a new video from the fallen MC was premiered for the crowd to watch. That video is "Nutshell" produced by J Dilla, and you can watch it above.
The rhymes are as tightly knit as ever. "Unaccustomed to unproven whack flows/Unresponsive to unapproved stages shows/That's unacceptable, unexciting, lazy fucker/Phife here, canny, uncommon rhyme spitter," he spits on the bouncing Dilla beat.
The Apollo Theater event last night was a star-studded activity. Chuck D, Busta Rhymes, KRS-One, Andre 3000, D'Angelo and Kanye West were just a handful of guests who took the stage, either to speak about Phife's legacy or to play some music in his honor.
Kanye's speech was probably the highlight of the night, as he muted his tone but still stuck to somewhat radical ideas - at least when presented in such a public forum.
"Low End Theory was the first album I ever bought and I stayed in the suburbs of Chicago with my stepfather," Kanye said. "I'd always get into trouble for listening to music during the week and then I would have to go to detention or study hall, but I enjoyed it 'cause I had that Tribe tape and it didn't really matter how long that walk was.
"I was sitting here thinking about how much these people [in the room] inspire me and how powerful the influence of the music was and how it made that walk to study hall so short. How it meant everything. It is everything. Music was stolen from us and corporatized and anybody that spoke up was demonized. Anything I ever did wrong, blame Tip and Phife 'cause y'all raised me.
"Y'all made it okay in a city of Al Capone — number one murder capital city — for me to be me. Tribe made Kanye West. Made the kid with the pink Polo. Made it so I could dress funny. I'm not sorry if I said something wrong.
"Honor, man. They gotta honor us; honor what hip-hop is. It should not be surprising to you when the sports announcer [Scott Van Pelt] was influenced by Tribe. That should not be a surprise! That's the absolute truth!"