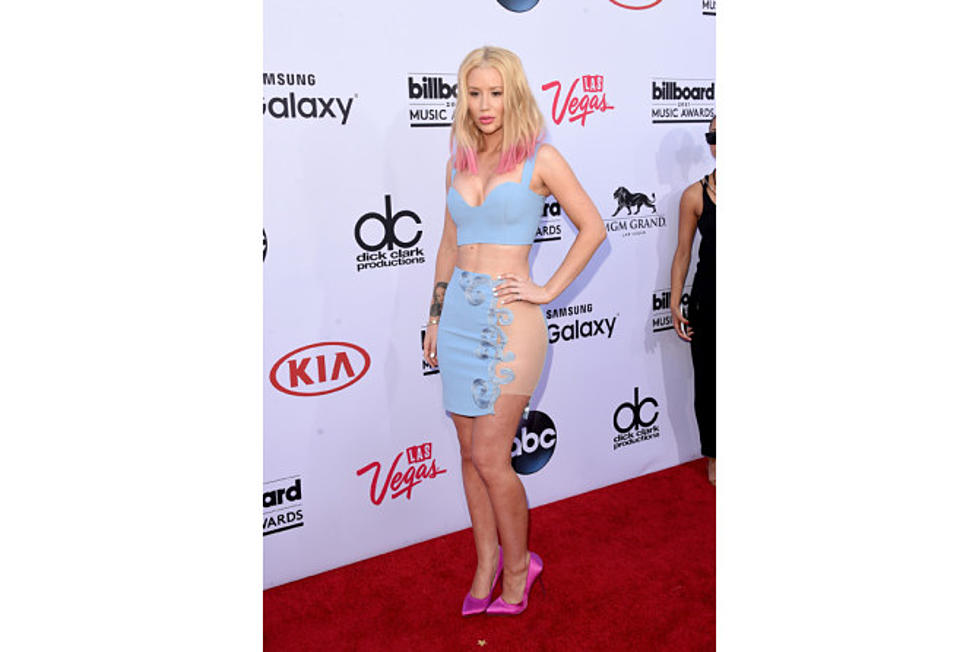 There's a Petition to Take Away Iggy Azalea's Billboard Music Award for Top Rap Song
Getty Image
There's a petition going around that wants to take away Iggy Azalea's Top Rap Song award she received from the 2015 Billboard Music Awards. The New Classic rapper was awarded Top Rap Song for "Fancy" with Charli XCX, Top Rap Artist and Top Streaming Artist. Since the awards aired, a Change.org petition was started to revoke the Top Rap Song honor.
The petition claims that Iggy's song "Fancy" was wrongfully awarded since the track came out before the official eligibility time period for Billboard nominations. Read the full message below:
Iggy Azalea's 2015 Billboard Award for Best Song has been proven invalid. The eligibility time period for nominations is March 10th, 2014 through March 2015. "Fancy" was released on February 17th, 2014, nearly a month before the eligibility starting. This is unfair to the other nominees in these category, especially to "Anaconda" by Nicki Minaj, who most likely would've won. Billboard did not follow their own guidelines and should have to recalculate these nominations without "Fancy" as a nominee.
The petition received 5,000 signatures within the first 24 hours. As of now (May 27), it has amassed 16,952 supporters, many of whom agree that Nicki Minaj's "Anaconda" should have won. Billboard released the following statement:
Billboard Music Awards are based on key fan interactions with music, including album and digital singles sales, radio airplay, streaming, touring and social interactions on Facebook, Twitter, Instagram, YouTube, Spotify and other popular online destinations for music. These measurements are tracked year-round by Billboard and its data partners, including Nielsen Music and Next Big Sound. "Fancy" went to No. 1 on the Hot 100 in June.
The Australian MC was nominated twice for Top Rap Song, with "Fancy" and "Black Widow," which featured Rita Ora. The other songs in the category were Big Sean's "I Don't F--- With You," Nicki Minaj's "Anaconda" and Bobby Shmurda's popular track, "Hot Boy."