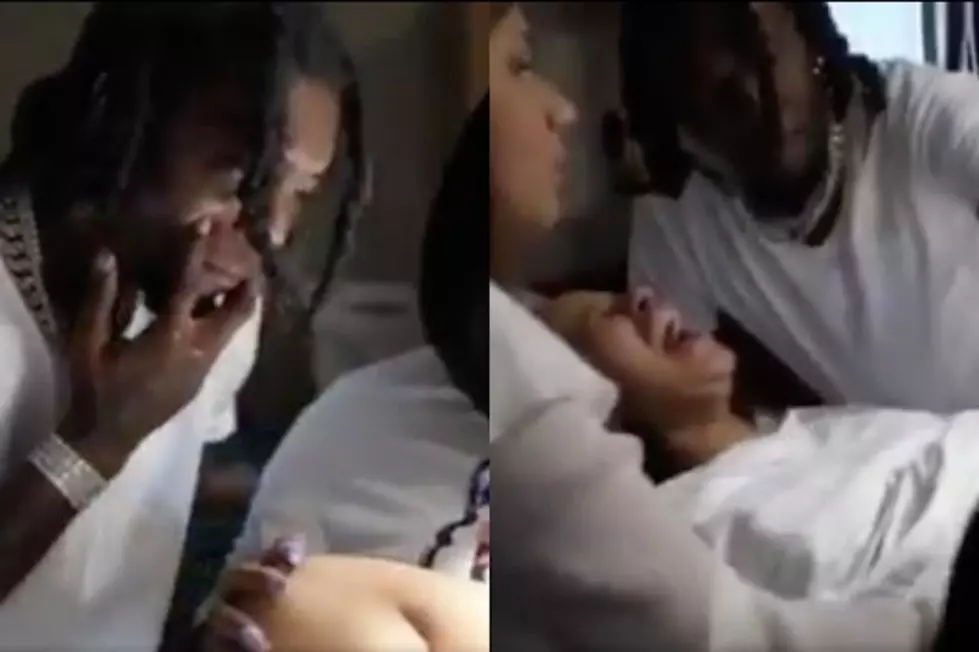 Offset Announces New Album Release Date With Video of Cardi B Giving Birth
Quality Control Music
Offset sure knows how to make an announcement. After what's felt like a semi-lengthy delay, the Migos rapper revealed that his solo album is on the way by debuting a clip from his upcoming documentary on Sunday (Feb. 10). In the clip, we actually see 'Set's wife Cardi B giving birth to their daughter Kulture in the delivery room.
As doctors surround Bardi while she pushes out her daughter, the Migos rapper is by his wife's side with a shocked look on his face. Elsewhere in the video, 'Set can be seen in the recording booth spitting verses for his album and performing alongside Quavo and Takeoff.
Late last year, Offset told XXL that his solo album would focus on personal aspects of his life.
"I'm not rapping about all the good shit that's going on, like, I'm lighting up in the Maserati," Offset said of the album at the time. "I'm giving things other people scared to talk about. Rapping about shit that matters to me. Not deep, but feelings, street shit that I went through to get to this point…Real-life situations with my kids. I'm giving you me."
Earlier this evening, we saw Offset and his wife hit up the 2019 Grammy Awards, which seems to confirm that they are back together. During their time on the red carpet, the couple was even caught giving each other some tongue action before going into the awards show.
Look out for Offset's solo album dropping Feb. 22 and check out the clip from his documentary below.
See Photos of Migos' Different Looks Over the Years