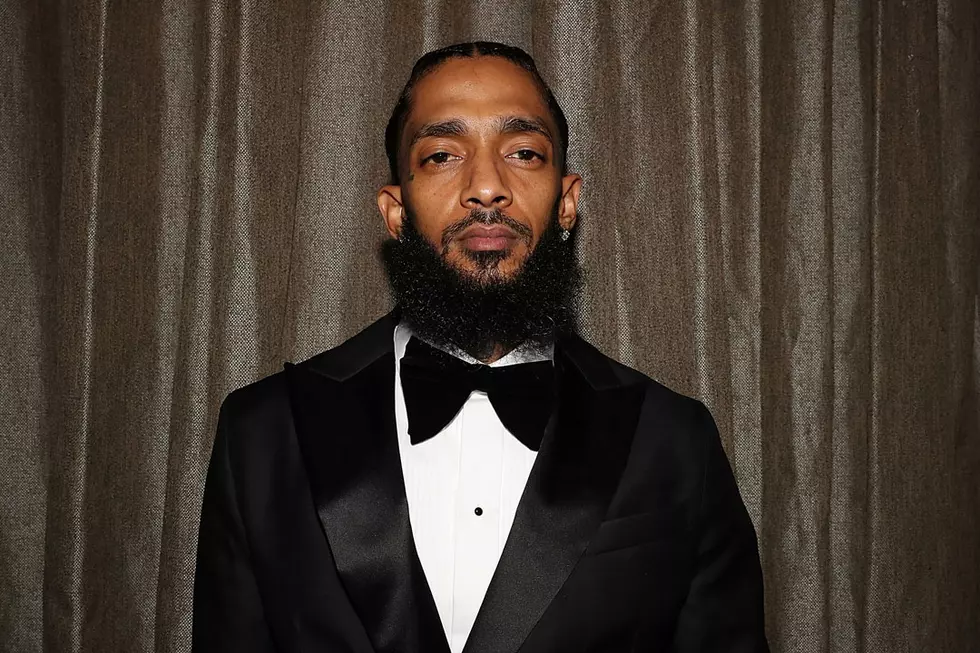 Nipsey Hussle Shot Multiple Times: Report
Shareif Ziyadat, Getty Images
After being shot multiple times in Los Angeles earlier today (March 31), Nipsey Hussle has died, according to NBC News.
On Sunday evening (March 31), TMZ reported that the 33-year-old Nipsey Hussle was shot while he was outside of his retail store, The Marathon, in Los Angeles. Witnesses at the scene of the reported shooting say they heard multiple gunshots.
Law enforcement sources tell the celebrity news site that three people were shot at the scene of the shooting. One person has apparently died at the hospital. The shooter reportedly fled in a vehicle.
While there is no word on Nipsey's condition, videos of what appears to be the rapper laying on his back as people attempt to resuscitate him have been circulating the internet. There's no word on how many times he was hit, though some people at the scene report he was shot six times.
Shortly before he was reportedly shot, Nipsey Hussle, who was nominated for Best Hip-Hop Album at the 2019 Grammy Awards this past February, posted this tweet: "Having strong enemies is a blessing."
XXL has reached out to Nipsey's team for comment.
See tweets about Nipsey's reported shooting, as well as reactions from the hip-hop community below.
See 19 Rappers Who Were Shot While They Were in the Spotlight