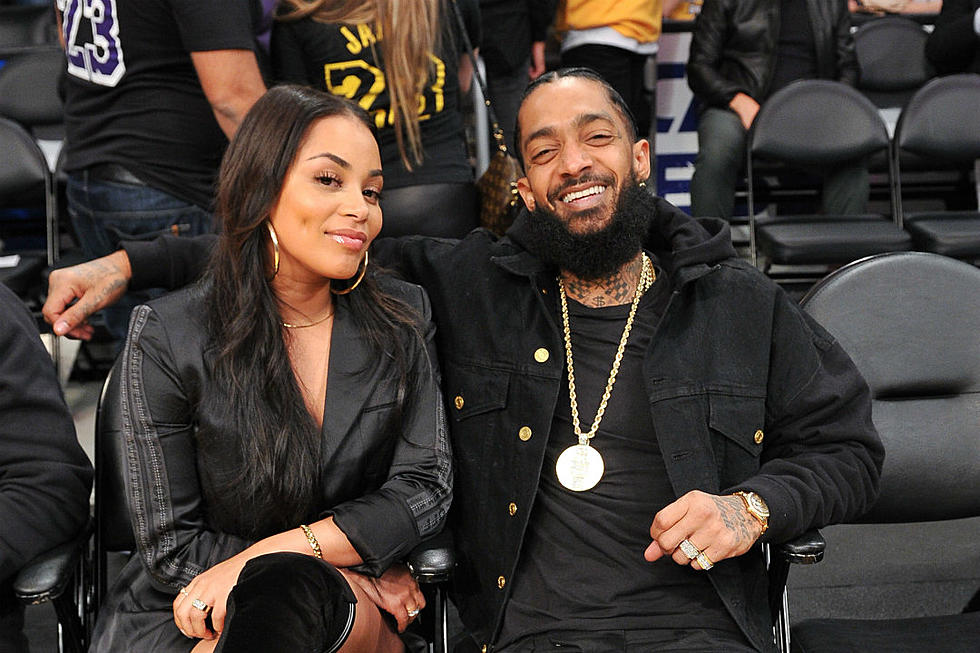 Lauren London to Receive $5 Million From Nipsey Hussle's Estate for His Son, 50 Percent of Marathon Clothing Company – Report
Allen Berezovsky, Getty Images
Lauren London will reportedly receive $5.6 million from Nipsey Hussle's estate for their son and 50 percent of the rapper's Marathon Clothing Company.
Nispey Hussle Estate Finalizes Accounting
On Wednesday (Nov. 1), RadarOnline reported Nipsey Hussle's estate has finalized its accounting, four years after the rapper's tragic death in 2019. According to documents obtained by RO, the estate reports to have over $11 million including several bank accounts with funds totaling $5,997,092. Other assets reportedly include, "100% membership interest in All Money Inc worth $2.4 million, 100% interest in Marathon Studios, 100% interest in The Marathon Touring worth $606,000, 100% interest in The Marathon Clothing Inc worth $271,000 and they estimate Nipsey's trademark to be worth around $913,00."
Actress Lauren London, who is the mother of Nipsey Hussle's 7-year-old son Kross, will reportedly receive half of the remaining amount. Nipsey Hussle's other son Emani is set to receive the other half.
In addition to receiving money from Nipsey Hussle's estate, Nipsey's brother Blacc Sam revealed back in March that Puma still puts money in a trust fund for the rapper's children.
XXL has reached out to Nipsey Hussle's team for comment.
Nipsey Hussle's Death
Nipsey Hussle was shot and killed on March 31, 2019, standing outside his Marathon Clothing Store in South Los Angeles. Eric Holder Jr. was charged with Nipsey's murder. He was found guilty following a trial last July. In February, he was sentenced to 60 years in prison for the shooting.
See Rappers We Lost in the 2010s