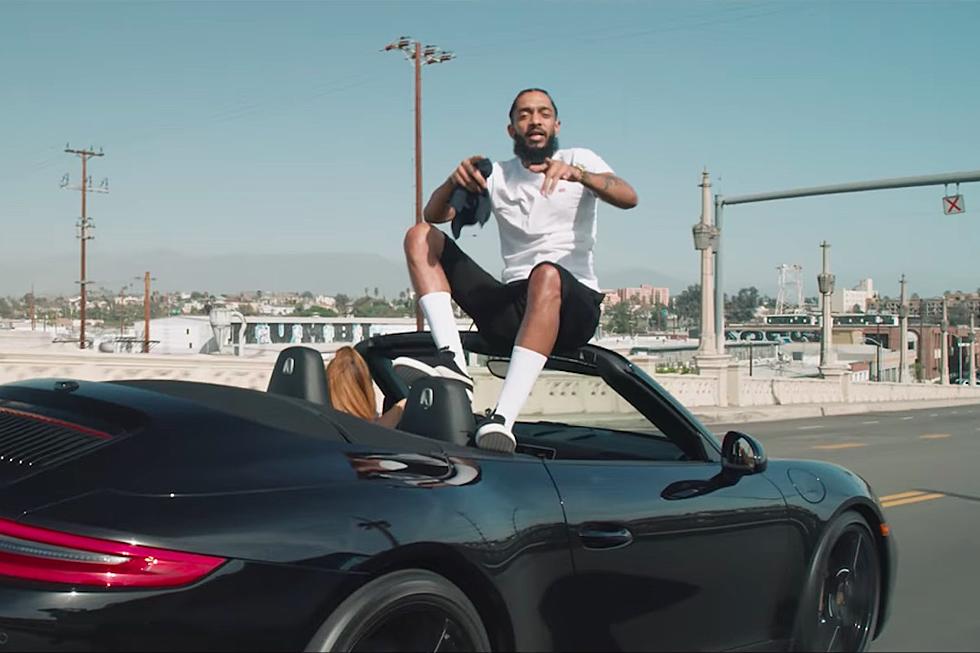 Nipsey Hussle Runs From the Feds in "Hussle and Motivate" Video
Nipsey Hussle via YouTube
Nipsey Hussle delivers another cold set of visuals to promote his recently dropped Victory Lap album, and the new music video coincides with his "Hussle and Motivate" track. The new video serves as a short film, with the California native and his entourage pulling off a heist as they attempt to bag $1 million to bail their friend out of jail.
As Nipsey and the crew stop an armored truck, and hold authorities hostage, they're able to get some serious dough in the vehicle before the West Coast rapper rides off in a car driven by his girlfriend (and mother of his son), Lauren London. Towards the end of the Sergio-directed production, Nipsey and his crew put a police officer inside a cop car, and turn the tables on him. The last scene finally shows them bailing their friend out of jail, greeting him with tons of love.
Watch Nipsey's music video for "Hussle and Motivate" below.
See New Music Releases for February 2018