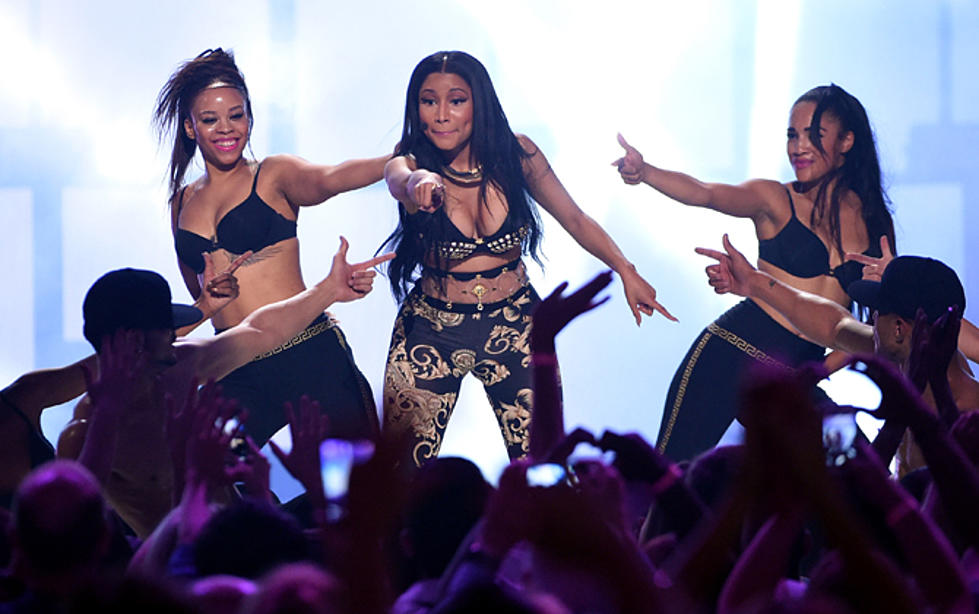 Here's The Reason Why Nicki Minaj And Her Ex-Boyfriend Broke Up
Getty Images
Don't let the Barbie persona fool you. Nicki Minaj is not to be messed with. As previously reported, Nicki Minaj and her longtime boyfriend Safaree Samuels have split, and now TMZ has released a report which may explain the reason behind the breakup. According to TMZ, Nicki Minaj and her now ex-boyfriend Safaree Samuels got into an argument over the summer, which ultimately resulted in the "Anaconda" rapper chasing Samuels out of the house with a baseball bat. Nicki wisely decided against assaulting Safaree with the bat and decided to smash the 2012 Mercedes-Benz that Safaree drove instead. In addition to smashing the vehicle, Minaj also reportedly threw his clothes in the garbage, a classic romantic comedy movie move.
Police were called to the house, but no arrests could be made. The reason being? Even though Safaree used the Benz, it was Nicki who ultimately owned the vehicle, and you obviously can't be arrested for damaging your own property. Smart move on her part.
The pair broke up shortly after the incident. It's been a sad year for celeb relationships.