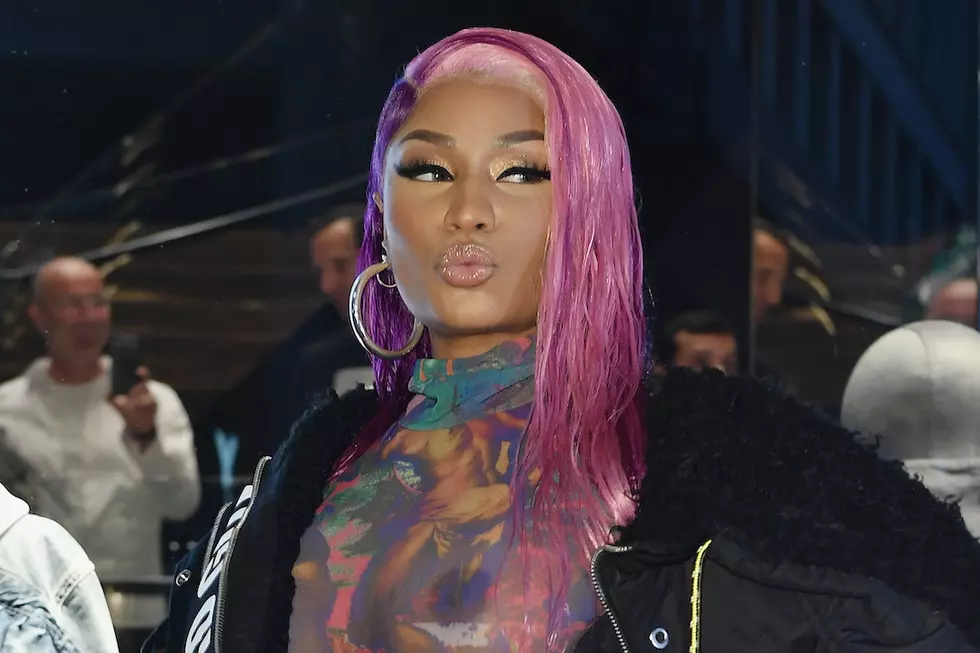 Nicki Minaj Is on Track to Become First Female Rapper to Sell 100 Million Units
Jacopo Raule, Getty Images
Nicki Minaj could be on the verge of hitting another a major milestone in her illustrious rap career.
According to Chart Data, the "Fefe" rapper has sold 99 million units across albums, singles and features certified by the Recording Industry Association of America. The rap veteran is one million shy of becoming the first female rapper to have 100 million units sold.
Outside of the entertainment business, Nicki's love life is heating up as well.
See Chart Data's tweet about Nicki potentially making history once again for yourself below.
See Photos of Nicki Minaj's Different Looks Over the Years