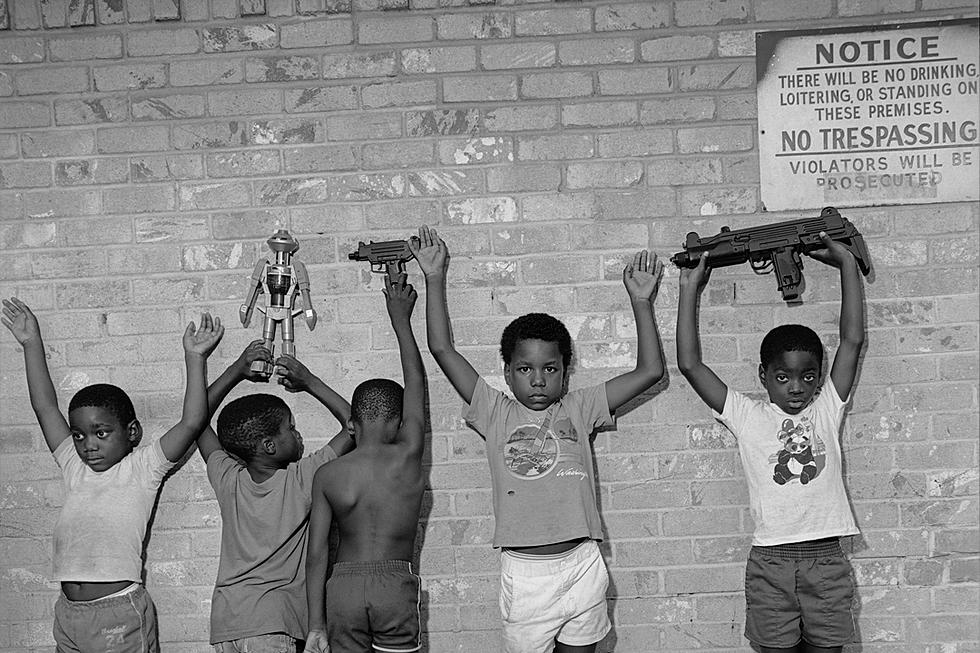 Nas Shares Cover Art for New Album 'Nasir'
Def Jam
And just like that, the title and cover for Nas' follow up album to Life Is Good have been revealed.
The cover for the project finds five children lined up against a brick wall as two of them hold up some guns and another one of them holds a robot action figure. You can bet it's a cover folks will be trying to decipher for a long time.
Nas himself spoke a bit about the cover for the LP after tweeting it out earlier today. "The Kids Are Our Future. NASIR out everywhere tomorrow! Executive Produced by @kanyewest #NASIR," tweeted the rap legend.
Mass Appeal's YouTube channel will be serving up an exclusive stream of Nasir beginning at 9 p.m. EST.
Like Def Jam's other largely-Yeezy-produced LPs, which include Pusha-T's Daytona, Kanye's Ye and Yeezy and Kid Cudi's Kids See Ghosts album, Nasir will feature seven tracks. It's unclear who, if anyone, will be featured on his latest opus. King Push offered an explanation for the seven-track releases at his Daytona listening session last month.
"Seven, you know, definitely the God number," Push explained. "All the projects coming out is seven. That's what we going for," he added. "You know G.O.O.D. Music anti everything. If everybody doing 18 tracks, we doing seven."
Peep the cover for Nas' latest album below!
See 60 Hip-Hop Albums Turning 20 in 2018