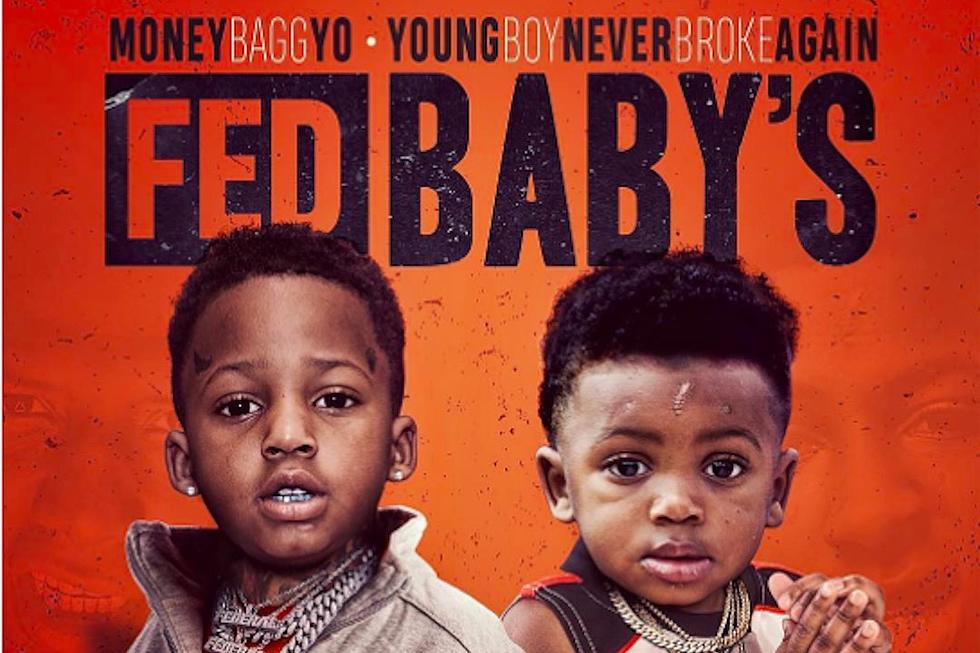 MoneyBagg Yo and YoungBoy Never Broke Again Share 'Fed Baby's' Mixtape Tracklist
Interscope/Atlantic Records
Moneybagg Yo and YoungBoy Never Broke Again release their anticipated joint mixtape Fed Baby's tomorrow (Nov. 17), and fans are first getting a taste of what's to come. The duo unveils the official tracklist for the project, which contains a total of 14 songs from the two hip-hop stars on the rise, along with the production credits for the project.
While majorty of the mixtape features just Moneybagg Yo and YoungBoy tapping into their signature street elements together, they do recruit Young Thug and Quavo to join them on two records as guest features. The titles of the songs on the tracklist represent phrases and concepts they've had to become familiar with during their past dealings with the justice system.
Along with the release of the tracklist, Moneybagg Yo also released the music video for his "Doin' It" record, which comes off of his previously-released Federal 3x project back in August. In the visuals, the rapper bounces between scenes of him getting intimate with his girl at his crib and hanging out at a nightclub.
Fed Baby's drops tomorrow (Nov. 17). Be sure to check out the tracklist and cover art below, as well as Moneybagg Yo's new video.
Moneybagg Yo and YoungBoy Never Broke Again's Fed Baby's Tracklist
1. "Charge Partners" (prod. by Go Grizzly)
2. "Preliminary Hearing" (prod. by Dubba-AA)
3. "Mandatory Drug Test" Feat. Young Thug (prod. by Javar, Rockamore & Stonii Romo)
4. "Tampering With Evidence" (prod. by DJ Swift & Dubba-AA)
5. "Character Witness" (prod. by Southside)
6. "Plea Deal" (prod. by Dubba-AA & DJ Swift)
7. "Contempt of Court" (prod. by DJ Chose)
8. "Judgment" (prod. by DJ Swift & Dubba-AA)
9. "Pleading the Fifth" Feat. Quavo (prod. by Honorable C.N.O.T.E. & Bobby Kritical)
10. "Collateral Damage" (prod. by DJ Swift)
11. "Acquittal" (prod. by June James)
12. "Appeal" (prod. by DJ Swift & Dubba-AA)
13. "Homicide" (prod. by DMacTooBangin)
14. "Prime Suspect" (prod. by June James)
See New Music Releases for November 2017