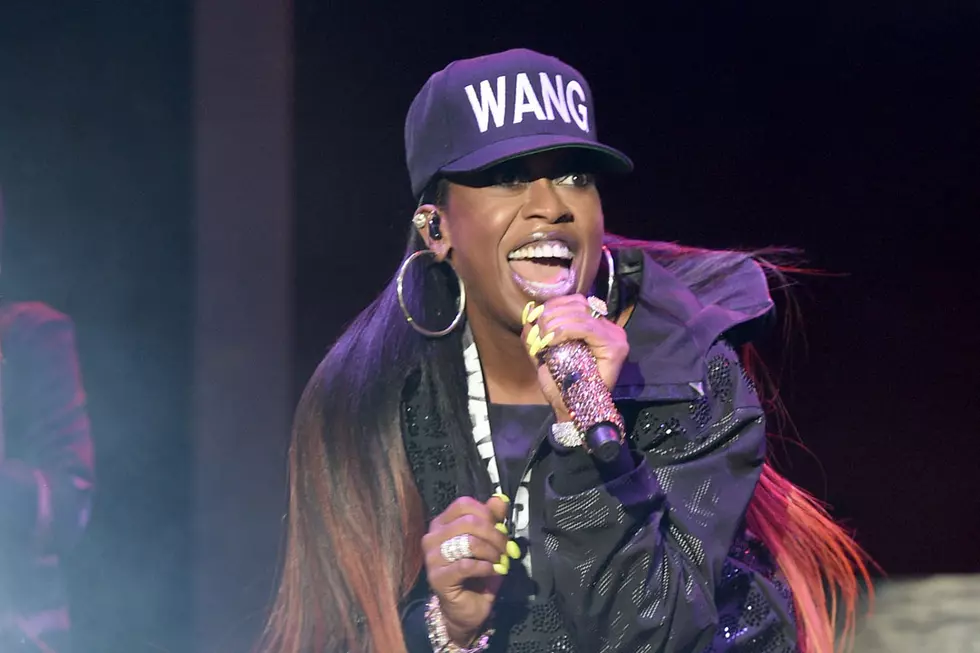 Missy Elliott Lands In iTunes Top-10 After Super Bowl Halftime Show Performance
Missy Elliott's performance during last night's Super Bowl halftime show was one of the best parts of an incredibly entertaining night. Joining Katy Perry as a "surprise" guest (the news leaked through an anonymous source last week), Missy performed her early 2000s hits "Get Ur Freak On," Work It" and "Lose Control" while the crowd and the internet went nuts. Backed by talented dancers and Katy Perry serving as her hype girl, Elliott's performance was a major look for hip-hop and proved that Missy is one of the genre's greatest talents.
Business-wise, Missy's stage time paid huge dividends. After performing her medley of throwback hits, the 43-year-old MC woke up Monday morning with eight songs on the iTunes Top 200 Songs chart. "Work It" came in at No. 7, "Get Ur Freak On" landed at No. 10, and "Lose Control" charted at No. 15. On Spotify, streams of her songs increased exponentially. "Lose Control" streams increased by 1,396%, "Get Ur Freak On" by 922% and "Work it" by 896%. By comparison, none of Perry's songs jumped into the top-10 of the iTunes Top 200.
Following the performance, Elliott took to Twitter and let off of a few emotional tweets expressing her gratitude and thanks:
The only thing missing from Perry's epic 12-minute performance was an appearance from Juicy J during "Dark Horse."