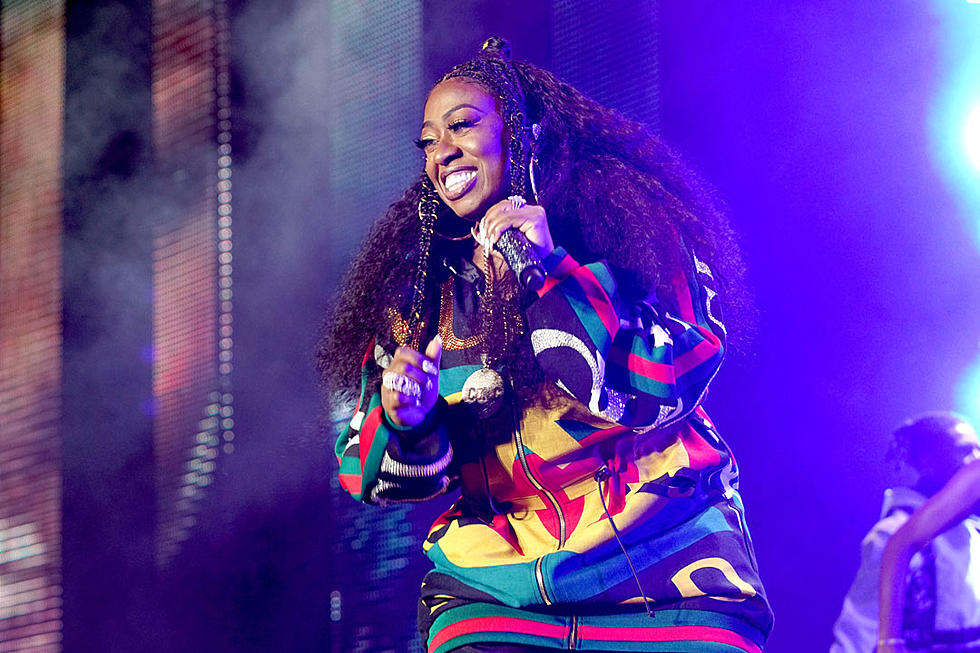 Missy Elliott Becomes First Female Rapper Inducted Into Songwriters Hall of Fame
Bennett Raglin, Getty Images
On Saturday (Jan. 12), the Virginia entertainer became the first female rap artist inducted into the Songwriters Hall of Fame, reports CBS News. Others inducted into the 2019 class will be Yusuf Islam, John Prine, Tom T. Hall, Dallas Austin and Jack Tempchin.
Missy celebrated the prestigious honor on social media, noting how big of a win it is. "I want to CONGRATULATE all the AMAZING songwriters who have been inducted into the 2019 Song Writers Hall of Fame🙌🏾🙌🏾," she captioned a photo of herself on Instagram. "Also those who were nominated because their body of work is AMAZING🙌🏾 I AM SO HUMBLY GRATEFUL & crying tears of Joy to now be inducted also thank you God🙏🏾 and I love all of you so much!"
Missy's induction is well deserved. Aside from penning platinum hits for herself, she has also written songs for the likes of Aaliyah, Beyoncé, Ciara, Janet Jackson, Mary J. Blige and more. She is currently working on her first album in 14 years.
Last October, she tweeted, "For so long I was hesitant to put out music in fear no 1 would get it because people said music has changed & my sound been so different but NOW IM LIKE hey‍♀️ bump it make music that feels good to me let me Get y'all asses dancing again."
Her last release was the 2005 LP Cookbook.
See 65 Hip-Hop Albums Turning 20 in 2019