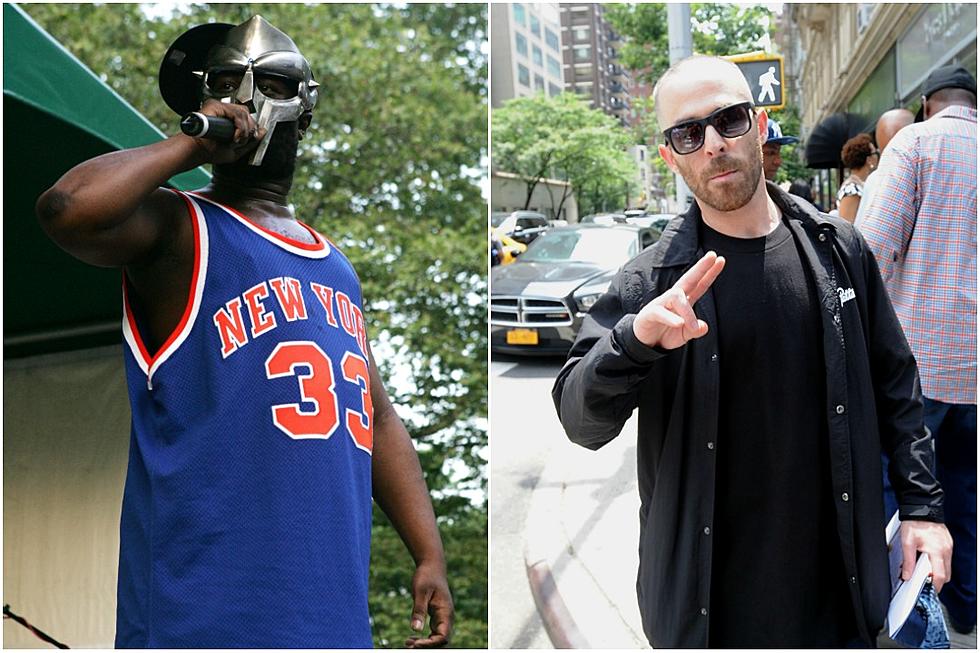 MF DOOM Drops New Alchemist-Produced Song "DOOMSAYER"
Peter Kramer/Brad Barker, Getty Images (2)
The third song in MF DOOM's Adult Swim series Missing Notebook Rhymes is here, and it's produced by the legendary Alchemist. Listen to "DOOMSAYER" below.
Last week, DOOM shocked the rap world by announcing a new KMD album called Crack in Time and dropping a song off the album, "True Lightyears," featuring Jay Electronica.
We spoke to Jason DeMarco, the senior vice president and creative director of Adult Swim, about how he managed to secure 15 exclusive, unreleased DOOM records. Their relationship goes back to the 2005 Danger Doom album. There are solo tracks produced by DOOM himself in the works, as well as an appearance from Viktor Vaughn, but don't expect any Madvillain songs.
25 of the Best Hip-Hop Projects of 2017 (So Far)