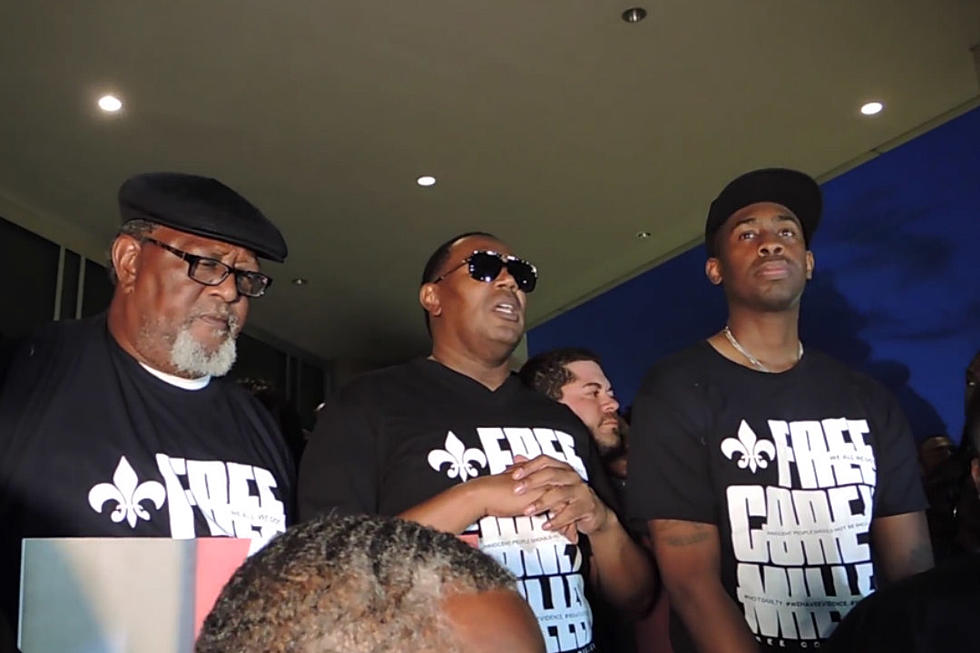 Master P Calls for C-Murder's Release From Prison at Rally in New Orleans
Nola.com via YouTube
C Murder has been locked up for nearly a decade for a murder conviction stemming from a 2002 death, but in recent weeks new revelations have surfaced that look like they could bust the case wide open for the New Orleans rapper and brother of rap mogul, Master P. On Thursday (July 5), P hosted a rally for his brother at Xavier University in New Orleans and called for his release.
"I thank y'all for being here today," P told the crowd, with brother, Silkk The Shocker, by his side. "This is a peaceful event. Cory got his head up. He in good spirits. It's time for him to come home. He's an innocent man. You know what I'm saying. They have no more witnesses. Both witnesses have already came and recanted their statements."
At the rally, C-Murder's attorney, Paul Barker, also spoke on his behalf. "Justice needs to be served for the family of that victim," he stated. "But an innocent man in jail for something he didn't do is no justice."
Barker has petitioned the court to overturn the conviction and order a new trial.
Check out footage from Master P's rally below.
See 22 Hip-Hop-Related Police Raids