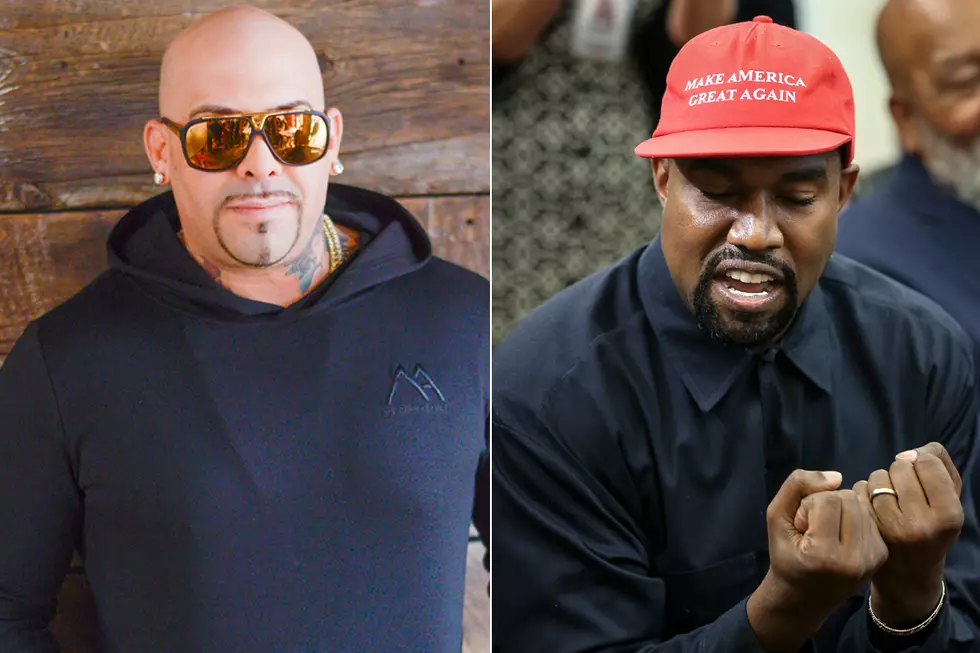 Mally Mall Thinks Kanye West Wants What's Best for America After Trump Visit
Michael Bezjian / Zach Gibson, Getty Images (2)
Answering TMZ's question about Kanye's Trump connection, Mall explained his belief that Yeezy is only trying to improve the country.
"Ah man, Kanye's a genius, man," Mall says as he stands outside an L.A. stop of Drake and Migos' tour. "I hope they get Larry Hoover out. That's a good move right there. You know, Kanye just wants what's best for the country, man. You know what I mean? I don't get into the whole politics really like that, but as long as its positive, I'm all for it, man. I fuck with Kanye."
If you recall, freeing Gangsters Disciples founder Larry Hoover, who is currently serving six life sentences behind bars, was one request Yeezy made to President Trump last week. Seeing as Mall referenced this part of Kanye's discussion—which stretched for 20 minutes—it feels safe to say he paid some attention to the conversation.
When asked if he thought Kanye's polarizing activities could effect change in the world, Mall said, "He's trying. I respect him trying more than people not trying."
See Photos of Kanye West's Different Looks Over the Years